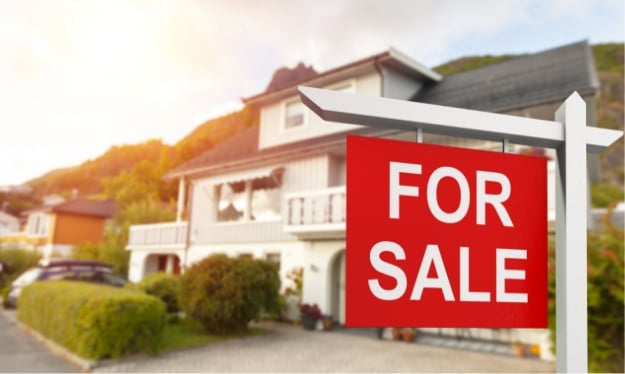 Purchase Property at Detroit Home Auctions Prices
If you have been looking at Detroit home auctions, you may be attracted to these properties based on their low price. While it is true that homes can be purchased at low prices at auction, this is not always the case.
At Own It Detroit, we offer another option for real estate investors looking to obtain property at potentially lower prices than many home auctions.
Why Buying From Own It Detroit Is Better Than Most Detroit Home Auctions
While Detroit home auctions may be a good fit for some, they might not deliver for every investor. So, at Own It Detroit, we want to show you how our investments may be a better option for you for a number of reasons:
Turnkey Investments Deliver a Strong Return on Investment
With home auctions, you may be able to purchase a home at a discount, but what are you really getting yourself into?
With Own It Detroit, we only sell homes that offer our investors a high return on investment. This allows our investors to make money from the start instead of going through a lot of work to find out that the property purchased through an auction provider is not what they expected.
Professional Detroit Rental Property Management
We offer full-service rental property management services to handle all of your tenant's and property's needs from the moment that you gain ownership of your property. This includes finding high-quality tenants and tending to any maintenance issues that may arise. Who will handle your property management needs if you purchase a property from an auction?
110-Point Inspection and 1-Year Maintenance Warranty
Most Detroit home auctions are as-is real estate transactions. This means that when you purchase the home, you are left to deal with whatever problems may exist with the property.
Own It Detroit takes a totally different approach compared to traditional auctions. We use a 110-point inspection on each house to ensure that the property you purchase is in top shape. We even back this up with our 1-year maintenance warranty.
Unlike auction sales, we understand that putting the proper resources into investment real estate can often result in a higher return on investment and better quality tenants that are more likely to stay in a property for the long haul.
Call Own It Detroit to Learn More About Low-Priced Real Estate Opportunities!
Contact Us
6 Parklane Blvd Suite #300,
Dearborn, MI 48126,USA
+1 313-254-4184
Office Hours
Monday to Friday - 09:00 am - 05:00pm