Making "some" money from your investment properties in Detroit is a good way to build more long-term wealth. What if you could make more money? Sometimes applying expert tips and tricks can help investors find areas where they're leaving money on the table.
Owning and managing rental properties is something almost anyone can do. However, without the right insights, it's easy to lose money or fall short of income goals. If you're not generating the income you need from your investment properties, we're here to help! Follow these professional property management insights to increase cash flow and improve ROIs.

Stay Professional With Renters
Renters aren't your friends. As much as you might like the people living in your rental property, pursuing a friendship or spending time with them outside of official property owner-renter interactions can lead to problems when it's time to enforce the lease or collect a late rent payment.
When owning multiple investment properties in Detroit, property owners must be impartial and apply the same rule enforcement standards with every resident. Playing favorites and allowing some renters to break the rules can lead to lawsuits from residents who don't get the same rule-bending friendship perks as others.
Effective property management requires establishing and enforcing the same rules for every property. If you find it challenging to maintain professional (yet positive) relationships with residents, let a property manager handle rental management for you!
Form Templates Lack Enough Protection
Using a free template download can save time and money when creating leases and other legal documents used for the operation of your rental properties. However, most free templates are generic and designed as a one-size-fits-all form that can leave your rentals without enough protection from lawsuits or other legal issues.
If you start with a template, make sure it's just your "start." Work with a professional property manager to custom lease documents and make sure they follow the law while protecting your investment properties in Detroit. Relying only on a template can leave you with signed leases full of loopholes and gray areas that give renters opportunities to break the rules, delay rent payments, and escape consequences. The right property manager has the experience and resources investors need to create solid leases and enforce the rules to maximize ROIs!
Let Research Guide Rental Rates
Setting the same monthly rent amount for multiple properties—without research to support that rate—can be a costly mistake! When the rent price is too low, you leave money on the table every month. However, raising the rent too high can leave you with vacant Detroit properties because renters aren't willing to overpay to live in your rentals.
Setting the ideal rental rate requires rental market research and the right experience to make sure investors don't lose money. You depend on rental income to cover ongoing property expenses while generating profit that adds to your long-term income goals. If renters aren't paying the right amount, profits plummet!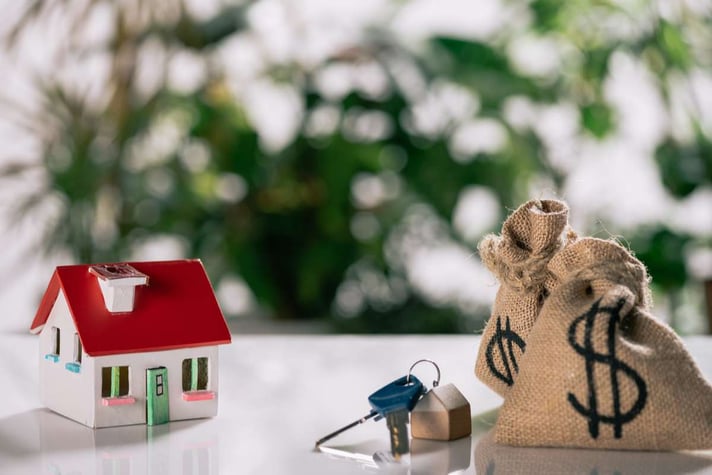 A Detroit property manager helps investors with critical market research and analysis. We pull together:
Comparisons to similar rental properties in the market

Current vacancy and occupancy rates

Estimated ongoing property costs

Current renter demands vs. what your property Detroit offers
With this kind of information, the right property manager helps investors set a rental rate that keeps properties competitive and attracts quality renters. When your properties rent at an ideal rate, investors experience shorter vacancy times and more income!
Renter Screening Is Critical
With the right price for your investment properties in Detroit, you'll attract plenty of potential renters. While you might be anxious to place a new renter and start generating rental income, skipping a thorough renter screening process can be a costly mistake.
It's true that empty properties lose money for investors. However, placing the wrong resident can be a more expensive problem than dealing with a vacant rental until you find the right new renter for the home. Lousy renters skip rental payments, cause property damage, and don't bother to follow the lease rules. These actions leave property owners with expensive repairs, no cash flow, and the potential for a costly eviction process to remove renters that violate the lease.
A Detroit property manager with a thorough screening process helps investors recognize the signs of a bad renter and identify prospective renters with the qualities they need in an excellent resident. Protect your properties (and boost ROIs) with a property manager and screening and leasing process that places (and manages) quality renters!
Investment Properties in Detroit Need Expert Property Management
Enjoying "more" income from your investment properties in Detroit requires expert property management! When real estate investors taste "some" passive rental property income, they often want more—but the work can be overwhelming without the right help.
Own It Detroit applies the best tips and tricks to every rental property in your portfolio—whether it's a few rentals or many! If you're ready to experience more income and better ROIs, let's chat about how our seasoned experts can help.
Keep your rentals in excellent condition year-round! Download our free Seasonal Maintenance Checklist.