At Own It Detroit, we have a team of seasoned real estate professionals who have an in-depth knowledge of the Detroit Housing Market and years of experience both in property management and property investment. With a staff of over 30-in-house employees and over 50 full-time contractors, we can promise you that we are here to fulfill all your rental property needs - whether it's managing or investing.
Investing in, and managing rental properties, is a very lucrative business. However, finding the right property in the right location at the right price can be a fairly tough challenge. In addition, running a rental property all on your own can be a daunting task especially if you have multiple properties.
Here are top ten reasons why Own It Detroit can help you maximize the returns from your rental property:
1. An Effective Rental Pricing Strategy:
Most landlords do not follow a clear pricing strategy. They simply survey the rental rates of similar properties within their area and follow the same path. When you hire us, we will conduct a comprehensive market study specific to the type of rental property you have, the facilities you offer, the location etc. and use this information to help you set the right price for your rental property.
2. Collecting Rent Payments:
This sounds pretty simple but believe us when we say, there are all kinds of tenants out there including some who will give you a run for your money. It's not your job to chase after tenants every month. With our help and our digital collection system, we will ensure your monthly rental payments are processed quickly and on time.
3. Marketing Your Rental Property: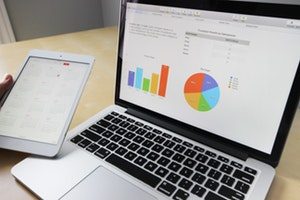 The rental property market is fiercely competitive. Even if you have an amazing property, you still have to market and advertise it to get the right tenants. At Own It Detroit, we will design a marketing strategy that is customized to your rental operation. We will help you connect with local tenants and will do all of this within promotional budgets that are affordable and manageable.
4. Screening Tenants:
With our years and years of experience within this industry, our team of experts have developed an instinct to identify tenants who could be problematic in the future. That is why you will find it easier to find the right fit for your property by using our intense screening process which includes a thorough background and criminal check, credit check, employment verification and landlord reference check. We will ensure you have access to pre-selected renters who are known to pay consistently and who will keep your property intact.
5. Building Long-Term Relationships:
Good tenants are hard to find so if you find them, it is a good idea to build long-term relationships with them. Tenants have needs whether is maintenance, security, billing etc. With our help, you can reduce your tenant turnover rates which in turn will result in consistent income and steady tenants. We will also help you streamline your communication process which goes a long way in building reliable and lasting relationships.
6. Vendor Partnerships:
Maintenance and property management are critical components of any rental operation. We have a network of workers, contractors and suppliers who are skilled in managing rental properties. In case of any maintenance problems, issues or unexpected work, we can help you resolve those issues quickly and economically. With our top-of-the-line resources, you will be able to lower your property maintenance costs and improve your response time.
7. The Right Property:
We have been working in the area of property management and real estate investment for over 17 years. Detroit is a unique market and with the right information, you can get your hands on properties that are not only priced right but will provide you a steady return on your investment. Each unit that our team will select for you will create consistent cash flow and growth for your rental business.
8. Staying Legally Compliant: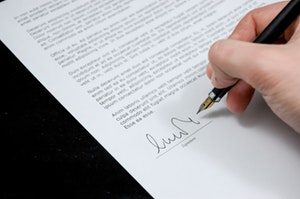 There are numerous landlord-tenant related laws and regulations that you need to follow. When you hire our team, you can be confident that we've got your back. We will ensure you don't run into any legal problems and that you are up-to-date on any legal requirements related to your rental property. This refers to all legal regulations.
9. Exceptional Customer Service:
With Own It Detroit, you will get exceptional customer service. Our agents will keep your workload low, your property maintenance and management up-to-date, your rental process streamlined, your legal obligations met and your rental property providing you maximum returns. If you want to take control and maximize your profits, we can make it happen.
10. Affordable Property Management Services:
At Own-It-Detroit we want to ensure we help you boost your earnings. With our experience, reputation and network within the real estate and rental property market, we can find you good deals, affordable workers and efficient management strategies that will provide you greater value for each dollar you invest. There will be no hidden fees and no complicated pricing structures.
If you want to ensure your property investment provides you steady and long-term returns, contact one of our agents. We will evaluate your needs and we will offer you solutions that fulfill those needs. Our customized services are geared towards ensuring maximum returns and maximum customer satisfaction.