Every day your property sits vacant is money out of your pocket. Therefore, it is necessary to get it filled as quickly as possible. However, which method should you use to find tenants for your Detroit rental property?
Well, choosing the right method is key. It can make all the difference. That is why today we are revealing the 10 great tips on how to find tenants for your Detroit rental property.
1. Craigslist: A Free Listing Site for Landlords
When done correctly, Craigslist can help you reach targeted prospective tenants & advertise your rental property for free. To get the best results from your rental listing, you need to use high-quality pictures. High-quality photos are irresistible to a potential tenant. In addition, the more pictures the better.
Are you taking the photos yourself? Here are some suggestions:
Remove distracting items from the shot. For example, building materials or rubbish.
Use a good-quality camera.
Turn on the lights in any dark places.
Take photos during the day in natural light.
Aside from using high-quality photos, you need to make the rental listing's headline is attractive. An attractive headline will help grab the attention of the prospective tenant quickly.
Examples of attractive headlines include:
Quiet apartment with off street parking near Med Center.
Ultra-quiet apartment near Med Center.
The advertisement also needs to be non-discriminative. It should comply with the provisions of the Federal Fair Housing Act.
2. Social Media: List Your Rental Property for Free
Millions of people use social media sites like Instagram, Twitter, and Facebook on a daily basis. Companies use Twitter, Instagram, and a Facebook pages all the time, so why can't you advertise your rental property on these platforms too?
You can let people know you have a property for rent by using your personal accounts. You can use Twitter to tweet to your followers, use Instagram to post a photo of the rental or post a status update on your Facebook account.
3. Incentives: How to Attract Tenants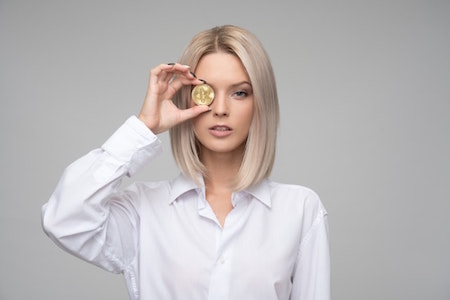 You can also find tenants by offering incentives. You could, for instance, offer a free television set if a prospective tenant moves in by a certain date. While it may seem to be a costly way to find renters, it may actually be saving you money.
Consider this; if the television set costs you $300 and you charge $900 in rent, you will actually be saving yourself $600. In addition, the TV will be a tax write-off for the rental property.
4. Place a 'For Rent' Sign: Physically Advertise your Home for Rent
Using this classic marketing technique can still be a viable way to get your Detroit rental property rented and find some quality renters. For about $20, you can buy one from your nearest local hardware store.
For Rent signs can also attract help from neighbors. There is no question that neighbors have a vested interested in who lives next to them. According to research, word of mouth referrals are known to be effective at producing leads of high quality.
5. Use a Realty Service: Hire a Professional to Help
There is no doubt that finding tenants for your Detroit rental property can be stressful and time-consuming. However, with the help of a realtor, the process can be a lot easier.
To find the one you are most comfortable with, you may want to interview two or more realtors. Although this may not be a cheap option, it can save you lots of stress during the leasing process.
When choosing a realtor, make sure to ask them these questions:
What type of communication should I expect from you?
Make sure he or she has the type of communication that makes you the most comfortable.
Working with a team is highly beneficial.
Choose a realtor who covers the local market. This way, they will have an intimate knowledge of how it works.
What is your average number of clients?
If they have many clients, find out how they plan to remedy the situation should you require more support.
6. Newspaper: List Your Home in the Classified Adds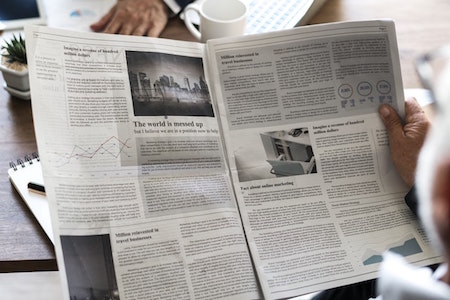 Over the years, the number of newspaper readers has declined. Yet, there are still many people who read it on the weekend, especially those on the hunt for a new Detroit home.
Rental ads in newspapers are small, so you will only have a few lines of text. To make the ad stand out, you need to use abbreviations. For example, washer/dryer (W/D) and bedroom (BR).
7. Local bulletin boards: Attract Passersby
You can also advertise your Detroit rental property by putting up flyers on local bulletin boards. This can include bulletin boards at churches, colleges, bus stops, and grocery stores.
People will be passing rather quickly. As such, you want flyers with headlines that are bold and photos that are of high quality.
8. Pet Policy: Widen Your Tenant Search Options
If you are wondering how to find a good tenant, by being open to pets, you will widen the pool for your tenant search. The following are other benefits to allowing pets on your Detroit property.
Happier renters. Animals reduce stress. Having a pet around can make your property feel more like a home for a renter.
Charge higher rent. Look around your area. If there are not a lot of pet-friendly homes, tenants will be limited, and you may be able to ask for higher rents.
Responsible renters. If someone is mature enough to take good care of an animal, there is a good chance they will treat your property similarly.
Longer tenancy. Pet owners typically stay in a rental property longer because it can be harder to find other pet-friendly options.
9. Competitive Rent Price: Set the Right Price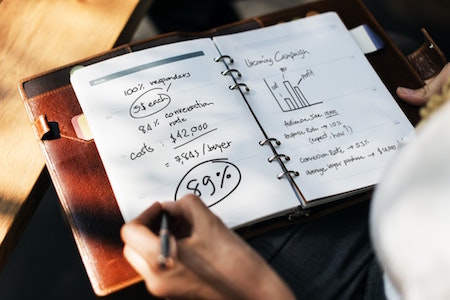 Your Detroit rental property is only worth as much as tenants are willing to pay for it. Setting the right rent for your property will help you attract the right tenants.
To set the right rent, you need to do a comparative marketing analysis. The analysis will help you know the price of rent of similar properties in the area. This way, you will avoid undercharging or overcharging tenants.
10. Other Free Rental Listing Sites for Landlords
Apart from Craigslist, there are a number of good rental listing sites you can use. They include Homes.com, Realtor.com, and Apartments.com. Just like Craigslist, posting your rental listing is free of charge.
At a minimum, the listing should include:
Any amenities, such as a pool
Additional features like garage or basement
Number of baths
Number of bedrooms
Address
Neighborhood
By using these 10 methods, when looking for a tenant, you will be able to find the right match for your Detroit rental property quickly. It is also necessary to ensure that the right people are renting your property. The only way to ensure that is to thoroughly screen all prospective tenants.