Detroit is famous for its music, its sports, its food scene, its cars and more. The Motor City is flourishing with the construction of new buildings, ecological spaces, and community-centered neighborhoods full of public art and great food.
If you are thinking of moving to Detroit, here is everything that you need to know.
What to Know About Living in Detroit
1. Detroiters Love Art
If you are interested in art, Detroit has so much to offer. Besides the active music scene and lots of street art, it's home to an array of intimate and unique art galleries.
The city is home to the N'Namdi Center for Contemporary Art, Scarab Club, Simone DeSousa Gallery, the 4731 Gallery and Studios and more.
2. Detroit Is Great for Biking
Detroit might be the best big city for car-free living, but the city also scores big when it comes to biking.
Generally, Detroit is a flat city. This makes it easy to bike around. There are dozens of cycling events in the city that can be as leisurely or as competitive as you like.
Each Monday night, Detroit Bike City organizes a slow-paced tour of the city during Slow Roll. The event is often attended by hundreds of cyclists.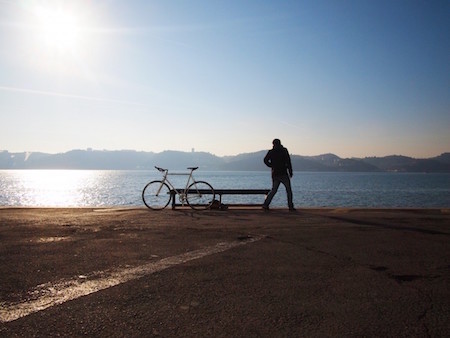 3. The Residents Love Their Pro Sports Teams
The fan's love for their teams is unmatched anywhere in the nation. From Barry Sanders and his Lions to Gordie Howe and his Wings to Miguel Cabrera and his triple crown – Detroit is the nation's sports mecca.
The city is also 1 out of 13 cities to have a sports team in all four major sports. In addition to this, Detroit has the fifth most championships with 22. So, if you're a big sports fan and planning on moving to Detroit, you won't be disappointed.
4. The City Is a Music Haven
Detroit is not only the home of Motown, but it's also the birthplace of a lot of great electronic music. In fact, each year, more than 100,000 fans are drawn to Detroit's Hart Plaza by the Movement Electronic Music Festival.
What's more, Detroit is also home to scores of annual music festivals. Good examples include Charivari Detroit, Dally in the Alley, Detroit Jazz Festival and Downtown Hoedown.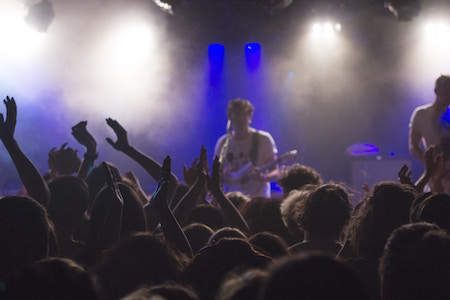 5. The Residents Love Outdoors Activities
Detroit's packed with fun outdoor activities. The areas where you can explore the outdoors include the Historic Fort Wayne, Chandler Park, Palmer Park and River Rouge.
On Detroit's Eastside, Chandler Park has a huge outdoor water park, fun for kids and adults, plus an 18-hole golf course. River Rouge has 15 acres of restored prairie and Brennan Pool, an Olympic-sized pool built in the '50s for Olympic Trials.
6. The City Is a Foodie's Haven
If you are a foodie, you'll love life in Detroit. One thing that Detroit doesn't lack is a choice of restaurants. From Greektown in the northeastern region to Mexicantown in southwest Detroit, the options for grub are dizzying.
Popular Detroit restaurants include Hamido, Shatila Bakery, Phoenicia, Sweet Potato Sensations, and Scotty Simpsons Fish & Chips.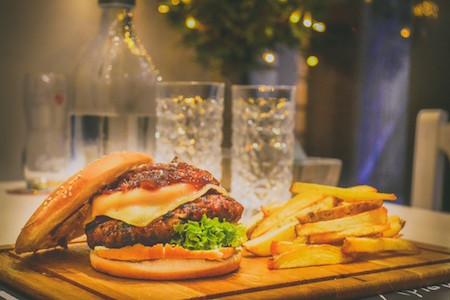 7. Detroit's Weather is Erratic
Detroit's weather is never the same. It could be mid-June and the temperature is 75 degrees one day and the next could be 50 degrees. Before you move to Detroit, it's important to know what kind of temperatures and conditions you're going to be working with.
Winters are generally cold and blustery while summers are hot and humid.
8. Taxes Are on the High Side
Detroit has high property taxes (who knew, right?). The income tax is also city-specific. Hence, not only will your income tax bill go up when you move to Detroit, but also, that home you got an irresistible deal on could end up denting a big hole in your finances.
Property taxes are directly proportional to the valuation of a home. As such, if your home's valuation is high, expect to pay a pretty penny in annual property taxes. If it's low, however, the property taxes may be manageable.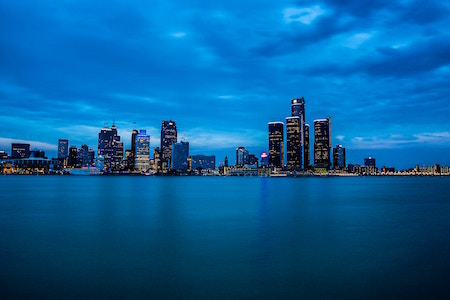 9. It's All About the Detroit Neighborhood
It's a good idea to pick the neighborhood that feels like the best fit for you and your lifestyle. This may require you to do a month-to-month lease, visit the city before you move, or read up on each of the neighborhoods before finally deciding to call one home.
Jefferson East, Grandmont Rosedale, Midtown, The Villages and Eastern Market are just some of the best neighborhoods in Detroit.
10. Detroit Is Huge
As you might expect with a city that co-evolved with America's car culture, Detroit isn't exactly compact. Manhattan's land area is 22.8 square miles. Detroit's 142.9 square miles. For this reason, you shouldn't expect to be able to skateboard, bike, or walk everywhere around town.
To get around easily, a car is necessary. Insurance rates can be relatively expensive depending on the type of car you choose.
Currently living in a costly city like New York or San Francisco? If so, you may want to move to Detroit if you are ready to move to a more affordable city. You'll certainly love what the Motor City has got to offer.