Whether you're celebrating your first date or a decade together, there are plenty of things to do in Detroit. Play fowling at the Fowling Warehouse or retreat to the "tropics" at the Anna Scripps Whitcomb Conservatory. No matter what your significant others' interest is, here are 18 fun things to do in Detroit for couples.
1. La Dolce Vita
Established in 1995, La Dolce Vita is arguably Detroit's best-kept secret. It's equally capable of satisfying you with shrimp Benedicts and bottomless mimosas during happy hour or wowing your date with house-made gnocchi and lobster-stuffed ravioli in the evening.
Their menu also includes favorites like classic pasta dishes, beef, veal, and chicken. The delectable desserts and romantic patio setting will surely make it an evening to remember.
2. Anna Scripps Whitcomb Conservatory
The Anna Scripps Whitcomb Conservatory is the oldest running conservatory in the United States. If Belle Isle is Detroit's crown, then the Anna Scripps Whitcomb Conservatory is the emerald.
Stroll through each of its five different flower rooms and enjoy the stunning plant life. Oh, and did we mention the 1904-erected building is heated?
3. Motor City Wine
Between the charcuterie selections, live music, and rotating guest chefs, every night always offers something new at this wine bar. This Corktown spot makes all of their bottles available for consumption on the premises for just an eight-dollar corkage fee.
Combine that with a warm and cozy atmosphere for a guaranteed romantic dinner in Detroit.
4. El Barzon Restaurant
Can't choose between Mexican and Italian for dinner? No worries. El Barzon Restaurant offers a fusion of authentic Mexican and classical Italian for a menu unlike anywhere else in Detroit.
Choose from seafood, homemade pasta, tacos, and more.
5. Gold Cash Gold
Gold Cash Gold restaurant is a foodie's paradise. It's located within walking distance to the historic train stations, Roosevelt Park, and multiple bars. The restaurant boasts of a creative menu and craft cocktails to ensure a fun date night in Detroit.
Don't forget to try their stiff Bloody Mary or their famous fried chicken.
6. The Fowling Warehouse in Hamtramck
Metro Detroit is known for innovation: the automobile, Coney dogs, and Vernors. But there's one invention that's flown under the radar for a while now – fowling. Founded in 2010, Fowling Warehouse in Hamtramck features a whopping 34,000 square feet of entertainment pleasure.
So, get into game mode, have a cocktail, let loose and have some fun.
7. Wright & Company
Detroit's Wright & Co. is a dazzling combination of classical architecture and modern cuisine. Its interior features animal mounts, tin ceilings, dark floors, and interesting lighting fixtures.
Without a doubt, the historic building and upscale menu will take your date up to the diamond standard.
8. Texas de Brazil
The Brazilian Steakhouse & Churrascaria Texas de Brazil is an authentic Brazilian-American steakhouse at Campus Martius Park in downtown Detroit. It's Detroit's best all-you-can-eat restaurant.
The restaurant is also well within walking distance to downtown hotspots like Campus Martius and Greektown. It's perfect for a night out.
9. New Center Park
New Center Park is a unique green space located on the southwest corner of West Grand Boulevard and Second Avenue. It is situated in a beautiful neighborhood in Detroit. The park presents free theatrical performances and movie screenings for a fun Detroit date night adventure.
10. Dequindre Cut Greenway
Formerly a Grand Trunk Western Railroad line, Dequindre Cut is a 2-mile below-grade pathway located on the east side of Detroit. It's popular for its artwork and graffiti.
Entrances to the greenway are located at Mack Avenue, Wilkins Street, Gratiot Avenue, Lafayette Street, Woodbridge Street, Franklin Street and Atwater Street. Bike along the trail with your date, stop to shop at Eastern Market and end your trip at the Detroit Riverfront.
11. Cliff Bell's
If you're looking for a special night out in Detroit, Cliff Bell's has got you covered. It's a posh club that hosts live music nightly. Its interior is plush and it definitely kept its speakeasy appeal.
Grab a cocktail at the bar or stay for the full dinner service with a delicious rotating menu and enjoy the night.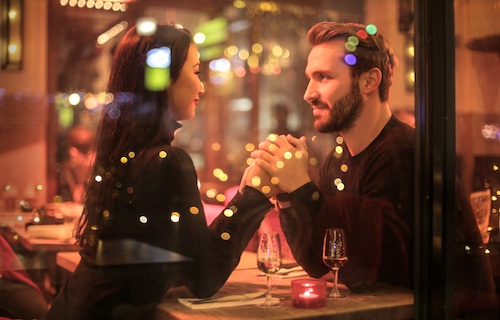 12. The Royce Detroit
Located in The Kales Building, the Royce is one of famed architect Albert Kahn's many masterpieces strewn about the city. It offers an extensive array of new and old-world wines set in a modern white-bricked setting.
It's a great opportunity to explore different palates and learn about different wine regions and varietals in a welcoming atmosphere.
Looking to Invest in Detroit? - Read This: www.ownitdetroit.com/detroit-investment-properties/
13. Selden Standard
The Selden Standard offers boldly flavored seasonal dishes served in the kind of stylish atmosphere that today's diners crave.
The menu changes frequently, but expect seasonal specialties like fried soft-shell crab served with fresh heirloom tomato, garden veggies, and avocado mayo.
14. The Peterboro
The Peterboro is an Asian-American restaurant that opened in 2016 at the intersection of Peterboro and Cass in Detroit.
The warm lighting from hanging lanterns and its shareable meals make it an excellent spot for a date in Detroit.
15. Cadieux Café
The Cadieux Café in Detroit is a Belgian-themed pub that has been around since its days as a Prohibition-era speakeasy. It draws in a crowd attracted to its extensive beer menu, scrumptious food, old-world charm, and unusual sporting events.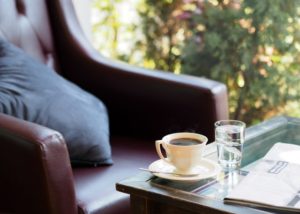 16. The Whitney
The Whitney is one of the most romantic restaurants in Detroit. It's located at 4421 Woodward Avenue in Midtown Detroit.
Whether you're looking for a posh dinner or a classy tea time, the Whitney Restaurant is the place to be.
Midtown Detroit has Turnkey Investment Properties ready for purchase.
17. La Dolce Vita
La Dolce Vita Restaurant offers an eclectic menu of original Italian cuisine with continental influences. The Metro Times has awarded it as "The Best Patio in Detroit."
You can choose to sit inside, where the perfect mood is created by the classical, cathedral architecture, or out in the courtyard, where you can dine under the stars. Regardless of where you sit, the food and ambiance are divine.
18. The Inn on Ferry Street
Schedule a weekend getaway with your loved one here. The Inn on Ferry Street features a charming, regal atmosphere thanks to gorgeous its Victorian homes and carriage houses.
Detroit City may be big, bustling and booming, but relaxation and romance can be found effortlessly.Although we specialize in property management, we are quite familiar with Detroit's hot spots. Take a pick from any of the abovementioned ideas and enjoy your time together!
Back to www.OwnItDetroit.com