Receiving rent from your tenants is fundamental to maintaining a profit for your investment properties, but what happens when your tenants can't pay?
This is a tough situation to face, but you can navigate it effectively with the right approach. Here, we'll explore a step-by-step guide on how to handle such situations. The key here is not to panic but to assess your options, consult the lease, and apply the expert help of a Detroit property management company.
Don't Panic: The First Step in Handling Late Rent
When a tenant fails to pay their rent, your initial response might be one of panic or frustration. However, it's essential to keep a calm demeanor throughout the process.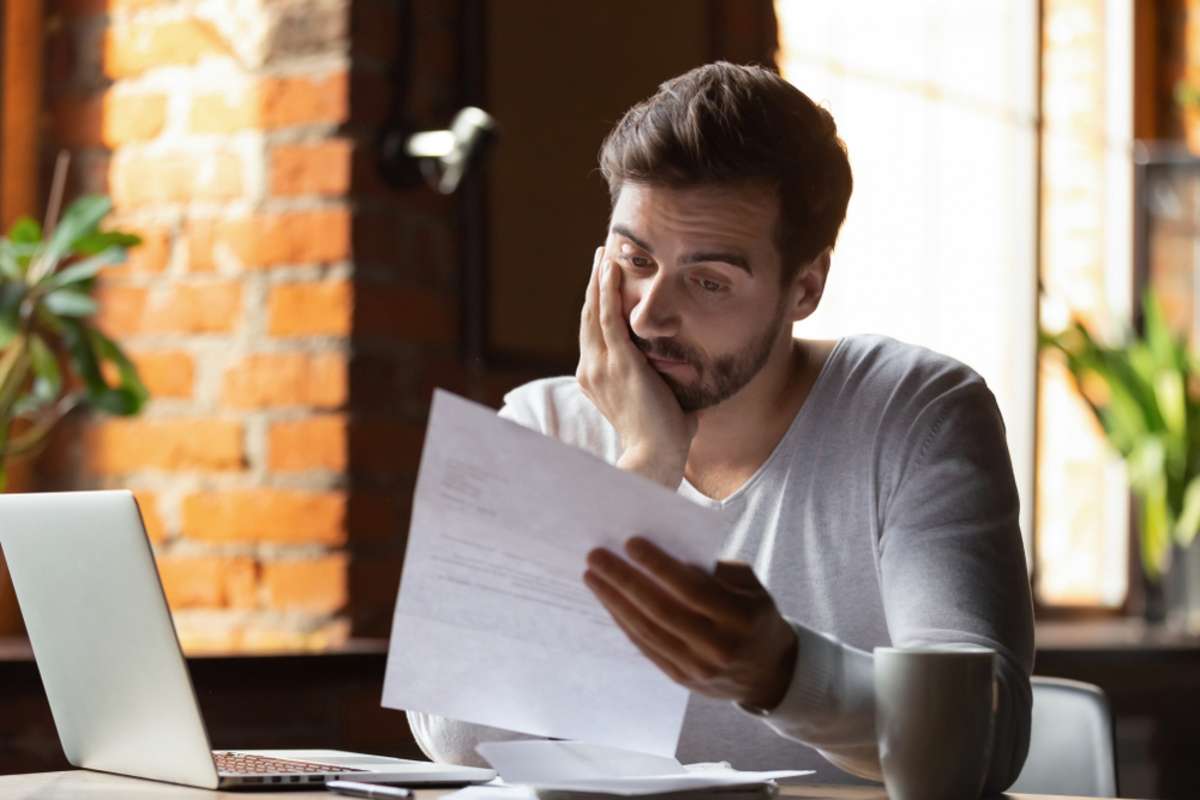 Keep in mind that your reaction can significantly affect the outcome. Property owners should avoid escalating the situation, which could potentially damage the relationship with the tenant or, even worse, lead to legal complications.
Consider Your Options
Your course of action to collect past-due rent or work with tenants struggling to pay the rent will heavily depend on several factors. These include your financial situation, the specific regulations in your area, your willingness to accommodate the tenant's difficulties, and the quality of your tenant.
Therefore, before deciding on the next steps, assess your circumstances thoroughly. It's always wise to consult with a professional, such as a lawyer or a Detroit property management company, to guide you through this evaluation.
Review the Lease and Seek Legal Guidance
Every lease agreement outlines the terms and conditions for late or non-payment of rent. It's crucial to revisit your lease to understand your rights and responsibilities as a landlord.
Then, speak with your lawyer about the best next steps. They can provide you with invaluable advice tailored to your situation, ensuring that you act within the law's confines and avoid unnecessary pitfalls.
Send a Late Rent Notice Before Jumping to Eviction
Before you immediately begin the eviction process, sending a late rent notice to the tenant is good practice.
This notice serves as a formal reminder of their financial obligations. Typically, it states the amount owed, the duration of the delay, and any applicable late fees. This sets the stage for further actions and provides the tenant with a chance to rectify the situation.
Following Up: The Importance of Communication
After sending the late rent notice, consider making a follow-up call to your tenant. Doing this helps to keep the lines of communication open, giving you a better understanding of the situation at hand.
In your follow-up, ask them about their circumstances and if they foresee being able to fulfill their payment responsibilities soon.
Consider Your Tenant's Financial Hardship
If your tenant is experiencing financial hardship, it's worth exploring a mutually beneficial solution. This could include negotiating a temporary reduction in rent or developing a structured payment plan.
Not only can this approach demonstrate empathy and goodwill, but it can also preserve a valuable tenant relationship.
When All Else Fails, Start the Eviction Process
Despite all efforts, there might be situations where an eviction is the only solution. Eviction, however, should always be your last resort due to its potential for negative financial and reputational implications. If you do need to go down this path, be sure to understand how to proceed legally.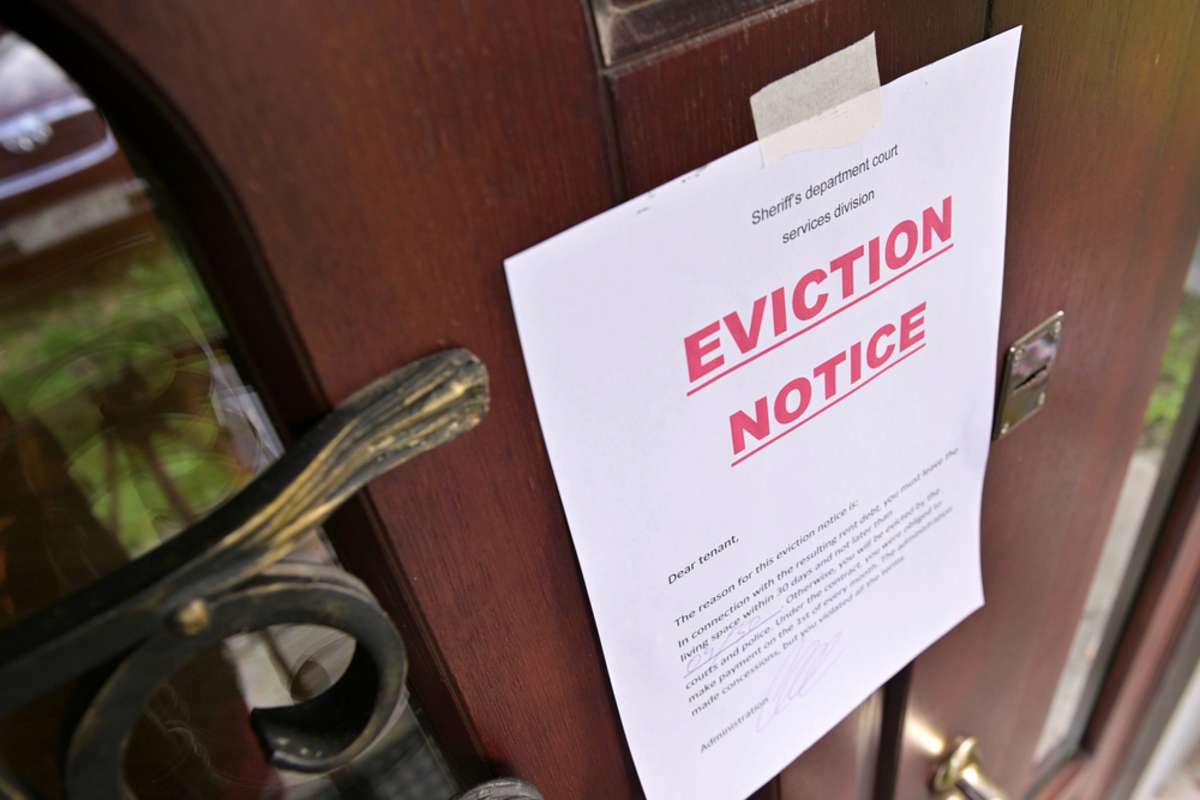 What is eviction? It's a legal process that requires adherence to specific procedures and laws. In most cases, the process starts by delivering a Notice of Eviction. However, before doing this, consult your attorney and a Detroit property manager to guide you through each step of the eviction process.
Engage a Property Management Company to Handle Late Rent
The process of handling a tenant who can't pay can be frustrating. Property owners must strike a balance between maintaining cash flow by consistently collecting rent from tenants, enforcing the lease for chronic late-payers, and showing grace for good tenants struggling with short-term financial challenges.
However, the best property management companies can help streamline this process for your rental properties. They can assist with all documentation, communication, and legal recommendations. Additionally, the right property managers in Detroit provide multiple ways for tenants to pay rent, making it easy for any tenant in any financial situation.
A property management company can be an invaluable partner when dealing with late or missing rental payments!
Collect Rent With a Seasoned Detroit Property Management Company
Dealing with tenants who can't pay doesn't have to be a nightmare. With the right approach and the assistance of a reputable Detroit property management company like Own It Detroit, you can turn a challenging situation into an opportunity for understanding, communication, and growth.
The experts of Own It Detroit make the rent collection process a breeze! We strive to make rental payments easy and straightforward for your tenants, thus encouraging on-time payments and maintaining your cash flow.
We not only set up your rent collection process but also screen all prospective tenants thoroughly. We understand the ripple effect of missed rent payments and aim to mitigate these issues from the outset. So, take the stress out of rent collection and late rent issues, and let Own It Detroit support you to optimize your returns!
Get more of our expert tips for managing rental properties profitably with our free resource, the "Expert Guide to Rental Property Management!"