Updated October 26, 2022.
One of the best perks of real estate investing is the flexibility to buy rental properties or fix-and-flip investments anywhere in the country. For investors with a plan for tremendous cash flow and significant portfolios, out-of-state investing must be an integral part of growing your long-term wealth.
Choosing to invest in Detroit is also a smart way to build your portfolio—whether you live here or not!
Our market offers variety, plenty of inventory, and a renter base that helps drive real estate investing success. It's a booming market that investors can't afford to miss. With the right local property management partner, purchasing Detroit property for sale as an investor abroad can be an excellent way to diversify, stabilize, and reach your financial goals.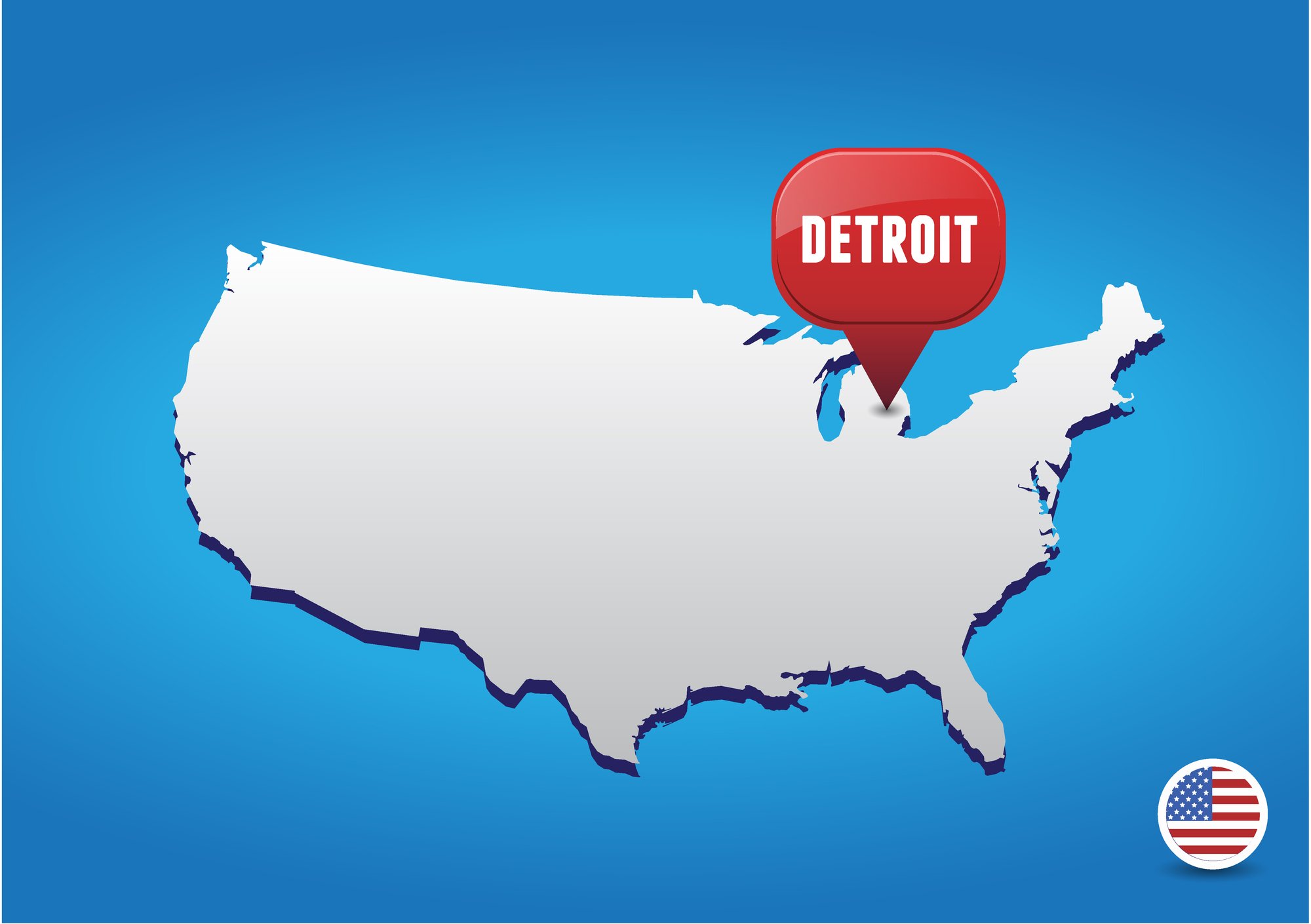 Why is Detroit the best place for out-of-state real estate investment purchasing? The Own It Detroit team has been on the ground and heavily involved in the Detroit-area rental market and real estate market for years. Here's why we believe serious investors—from anywhere—should be buying rental properties in the Metro Detroit area.
You Don't Need to Live Here for Success
We mentioned that investors don't need to live here to benefit from the investment property market in this area. However, how is it possible to own and manage multiple rentals and a growing portfolio from a different location?
You need a trusted, experienced partner who is in Detroit and knows the rental market. We're not talking about working with average-performing Detroit, Michigan property managers. Out-of-state real estate investors need a best-in-class partner that understands your goals and has their pulse on the market.
When you want to invest in Detroit property for sale—whether as a single-family fix-and-flip investment or a multi-family rental property—you can't afford to roll the dice and hope you end up an expert.
Your Profits Are Here
Building an extensive portfolio in Michigan can add significant income to your growing wealth. Still, investors must choose the right on-site help to make sure their properties continue adding profits and realizing their cash-flow goals.
Properties out of sight can't be out of mind when working with Detroit Michigan property managers. Your investments must remain at the forefront of their effort and focus—and remain consistently well-served by a full-service property management company with the infrastructure to:
Monitor each rental property year-round

Manage residents with 24/7 availability

Reduce vacancy times while handling multiple properties

Provide professional maintenance services (routine and emergency repairs)

Keep an eye out for new properties that are a good fit for your portfolio

Understand the right renovations and upgrades for turnkey solutions or fix-and-flip investments
You won't find many property managers who can be your one-stop-shop for long-term support and growth of your Detroit real estate portfolio. However, serious investors can't afford to settle for anything less if they want to build (and maintain) elite cash flow through real estate.
Other Investors Have Already Discovered Detroit
Are you missing out on a huge real estate investment opportunity? Not only do many successful investors know the power of purchasing real estate in multiple markets, but they have also already discovered the many income benefits when they invest in Detroit! Taking your time to get here could mean losing out on valuable properties—and significant long-term income.
Following the money and the markets are excellent ways to diversify your portfolio. When one market struggles, other markets remain strong. Investing in multiple markets (near and far) helps reduce the risk to a growing portfolio by balancing your investments so that a downturn in a single market doesn't sink your ship.
Investors also appreciate the variety of inventory in our market. From condos to townhomes, apartment buildings, and single-family homes, Detroit offers multiple options for rental housing and fix-and-flip properties. Detroit property for sale has appeal for investors because the metro area's population consists of more renters than homeowners.

Detroit Has It All
We have a booming market and plenty of options to build significant real estate portfolios for serious investors, REIT managers, and real estate hedge funds. Plus, investors have access to best-in-class property management services to make sure every property in your portfolio—from buy-and-hold investments to fix-and-flip properties—is a serious income generator.
It's everything you need for success—and you don't have to live here to tap into this profitable opportunity. When you choose Detroit, the Own It Detroit Property Management team is here to provide best-in-class service to make sure you have peace of mind about your investments—no matter where you live.
Our experience and commitment to excellence mean:
We know this rental market inside and out

We never take shortcuts—even if you aren't here to keep an eye on us

We offer more than full-service, including brokerage services, renovation management, and every aspect of managing rental properties for success.
Out-of-state investing can be intimidating or uncertain until you partner with Detroit Michigan property managers that deliver hassle-free, worry-free service. When you see your portfolio and income grow, you'll be glad you chose to invest in Detroit property for sale!
Success Is Waiting for You in Detroit
We hope you're anxious to get here! The Own It Detroit team specializes in services that help serious investors grow significant portfolios and generate elite wealth. If you haven't yet discovered why other investors choose to invest in Detroit, it's time for you to find out!
If you're ready to tap into more wealth through Detroit-area real estate, you can learn more by downloading our free, professional resource: How to Grow Your Portfolio With a Property Management Company!