We believe real estate investing is the best way to build tremendous wealth, particularly when done right. However, sometimes, investors must tap into their creativity to start and grow a portfolio of successful rental properties.
This blog post will explore passive real estate investing, specifically focusing on buying and renting out properties, with a focus on some creative ways investors can get started or add more properties to a growing and profitable portfolio!
Embracing Creative Real Estate Investing Strategies
One of the most exciting aspects of real estate investing is the myriad of ways to approach the market. Here are some of the more creative tactics that you might not have considered when starting or building your portfolio for success.
Owner Financing
Owner financing, also known as seller financing, allows you to purchase property directly from the property owner. It bypasses the need for a traditional bank loan, which can save on interest and speed up the transaction process.
Crowdfunding
Real estate crowdfunding is a novel way to invest in real estate by pooling funds with other investors to buy property. It's a low-risk strategy, as you only invest a small portion of the overall price.
However, ownership of the property is shared by the group of investors, so your control over the property's management and returns can be limited.
Rent-to-Own
A rent-to-own strategy allows renters to lease a property with the option to buy. It's a fantastic way for potential buyers who are not ready to buy an investment property immediately but might be in the future.
This can be an excellent option for first-time property owners without a lot of capital to purchase or finance a property directly.
House Hacking
House hacking is a strategy where you live in one unit of a multi-family property and rent out the other units. This can drastically reduce or even eliminate your housing costs.
However, you'll need to be comfortable living next door to your tenants! While this works well for many first-time investors, it's important to be prepared for close quarters with renters you'll need to build a working relationship with to enforce the lease and collect the rent.
Wholesaling
Wholesaling involves purchasing a property contract from a seller and then assigning that contract to an end buyer. You don't need significant capital for this, and it can yield quick returns.
With this strategy, being a wholesaler means you won't keep properties to rent them out. However, if you find a reliable wholesaler to partner with, you'll have a resource with access to off-market properties and can buy properties before other investors get a chance at great deals.
REITs
Real Estate Investment Trusts (REITs) are companies that own, operate, or finance real estate. Investing in REITs is similar to investing in stocks, making it a great option for those who prefer a hands-off approach.
While this is the most passive way to invest in real estate, your returns can be limited since you only receive money back based on your investment amount into the REIT.
Find Deals by Marketing for Motivated Sellers
One of the most effective ways to secure profitable real estate deals for buy-and-hold rental properties is to get to them before anyone else knows about them. By marketing directly to motivated sellers, you can find these hidden gems before they hit the mainstream market. Doing this not only gives you a competitive edge but also allows you to save on realtor fees.
Ensuring your marketing strategy is top-notch is vital. You should be advertising in prosperous neighborhoods and within your networking group. By presenting yourself as a serious, trustworthy buyer, you can attract sellers looking to sell quickly and without fuss.
Property Management is the Key to Passive Real Estate Investing
The term 'passive' in passive real estate investing means minimizing your day-to-day involvement in managing properties. This is where partnering with a seasoned Detroit rental property management company can be a game-changer.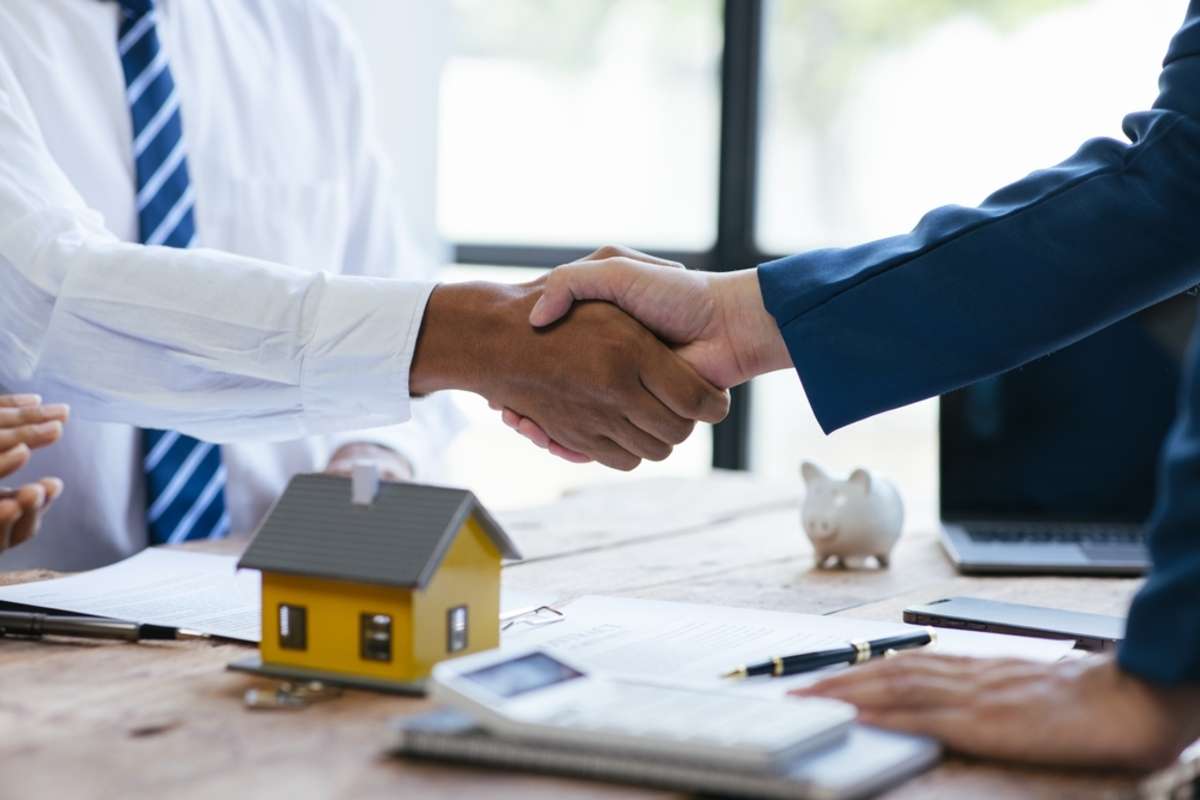 A property management company can handle everything from finding tenants and collecting rent to maintenance and repairs, freeing up your time for other pursuits. This hands-off approach is the core of passive real estate investing.
Professional Detroit property management can be particularly beneficial if you're investing from out of state. They have local knowledge that can be instrumental in identifying profitable investments and navigating local laws and regulations.
Enjoy Passive Real Estate Investing With the Right Partner
Investing in real estate is more than just buying a property and waiting for its value to increase. It involves creative strategies, diligent marketing, and, perhaps most importantly, utilizing property management companies to make your investments truly passive.
By incorporating these elements, you can unlock the potential of how to create wealth investing in real estate, especially in a market as vibrant as Detroit. With the right strategies and partners, buying and renting properties to tenants can certainly be a rewarding strategy.
Remember, every great portfolio started with a single property. Reach out to Own It Detroit to work with our seasoned investors to find, buy, and manage your rental properties in Detroit!
You can also download our free resource, "How to Invest In Real Estate: A Guide."