Property rental rehab is a unique approach to real estate investment that differs from the traditional house-flipping strategy. When investing in Detroit rental properties, not all of them are "ready to rent" immediately after purchase. They can require anywhere from minor updates to significant renovations before they're ready for tenants.
However, rehabbing a property for use as a rental can be significantly different than renovating a property to resell quickly to new homeowners. So, today we talk about what's unique about property rehab for rental investments and how to approach properties with smart upgrades that attract good tenants and maximize your revenue.
What is Property Rental Rehab?
There are plenty of ways to invest in Detroit's real estate, including buying turnkey properties or homes that need updates before they can generate rental income.
While turnkey investments are immediately ready to generate income, traditional investment properties often need work. However, when rental property owners go through the rehab process for a property, they keep it and rent it out for a long-term profit instead of selling it immediately after renovation. This strategy offers investors ongoing rental income while also benefiting from increased property value over time.
What Should Investors Keep In Mind When Rehabbing a Property?
Not all property rehab is the same! While house flippers renovate with buyers in mind, rental property owners must renovate with tenants and long-term returns in mind. Here are a few things to keep in mind.
Renovations Boost Property Value (and Rental Rates)
One of the primary objectives of rental property rehab is to enhance the property's overall value.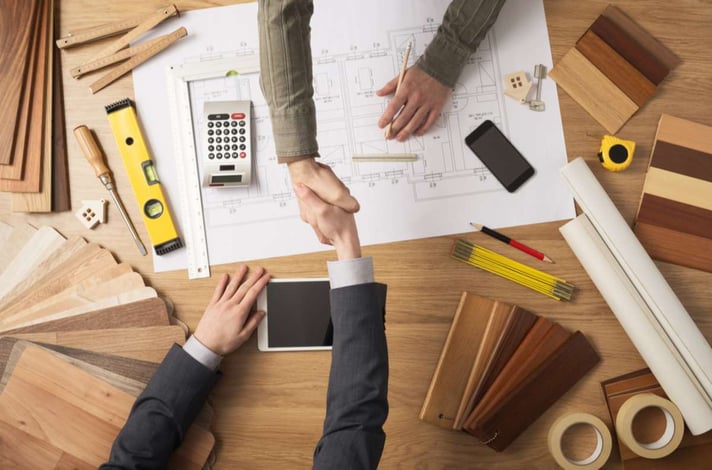 By investing in renovations and improvements, investors can attract higher-quality tenants and charge a higher rent. This means that the initial investment in rehab pays off in the form of increased rental income.
You Must Cater to Renters' Preferences
When undertaking a rental property rehab, it's crucial to consider the preferences of potential renters in a specific market, such as Detroit.
Rather than creating a property that matches your personal taste, the rehab should be geared toward what renters are looking for in a rental home. Understanding the ideal renter's needs and desires is essential for making the property more attractive to potential tenants.
Stick to Your Budget
Rental property rehab can get costly if you don't have (and stick to) a budget.
When prioritizing renter needs and long-term profits, investors can benefit from making smart upgrade choices that look nice and are durable without overspending on high-end updates that never pay off in rental returns.
For example, real wood flooring can be expensive and may not hold up well to frequent tenant turnover, kids, or pets in the rental. However, quality laminates or tile can achieve a timeless look that appeals to renters, requires less work to keep looking nice, and will last through several lease terms.
Get Expert Guidance and Support from Property Managers
When it comes to rental property rehab in Detroit, investors can rely on the expertise and support of experienced property managers.
The right property management company helps investors prioritize the best property upgrades to maximize returns and attract quality tenants. They can also manage rehab projects and stick to your budget.
However, choosing a Detroit rental property management company with the right experience and resources to conduct successful rehab properties is crucial! Not all property management companies offer full rehab services or turnkey properties to investors ready to build significant portfolios and tremendous wealth through real estate in this area.
Own It Detroit Can Help
Own It Detroit is committed to delivering timely and professional rehab services for investors choosing Detroit! We have a dedicated full-time project manager who ensures each project stays on schedule, minimizing delays and maximizing efficiency. That means no matter how many properties you own in this market, we can keep all of them on track for rental-ready renovations while maintaining your budget.
Additionally, we offer the expertise of a full-time construction manager who can provide valuable insights and recommendations on creating a suitable scope of work for each property.
With over 90 vendors on our approved list, we ensure access to a wide range of skilled professionals who can handle various aspects of the rehab process. From contractors to suppliers, Own It Detroit has your back, providing a network of trusted partners to complete the necessary renovations.
Rental Rehab is Stress-Free With the Right Rental Property Management Company
Rehabilitating a property for rental purposes doesn't have to be a daunting task. With the help of Own It Detroit, investors can trust that their rehab project is in capable hands.
Our seasoned real estate investment experts take care of the entire process, allowing investors to focus on other aspects of their real estate investment portfolio. From start to finish, we ensure that the rehab is completed efficiently, professionally, and within the specified budget. With our expertise, investors can have their rental property ready for tenants in no time.
With the stress of rehab taken care of, you can focus on growing your real estate portfolio and enjoy the returns on your investments! Reach out to Own It Detroit to learn more about our property rehab and maintenance services.
Learn more about ready-to-rent turnkey properties with our free resource, "The Expert Guide to Rental Property Management."