Navigating the world of real estate investment involves making crucial decisions about lease agreements. The choices made can significantly impact a property's financial success and operational management.
Long-term and short-term lease agreements, each with its unique characteristics and benefits, are often at the core of these considerations. So, today, our Detroit property management experts offer a comprehensive overview of the differences and similarities between long-term and short-term lease agreements, providing valuable insights for landlords, property managers, and investors.
By understanding the specifics of each type, including aspects such as duration, flexibility, financial implications, and suitability for different situations, rental property owners will have the knowledge needed to make informed decisions that align with their investment goals and property management needs.
Whether you're an experienced real estate professional or a newcomer to property investment, understanding residential lease agreement options is essential to creating a strategy that maximizes returns, minimizes risks, and fosters positive landlord and tenant relationships!
What Is a Short-Term Lease?
A short-term lease typically spans a brief period, usually anywhere from three to six months. Unlike long-term leases that extend beyond six months, short-term tenancies offer both tenants and landlords increased flexibility and control over the leasing arrangement.
One variant of the short-term lease is the month-to-month lease agreement. This arrangement continues monthly until either the tenant or landlord decides to end it, often requiring only a month's notice.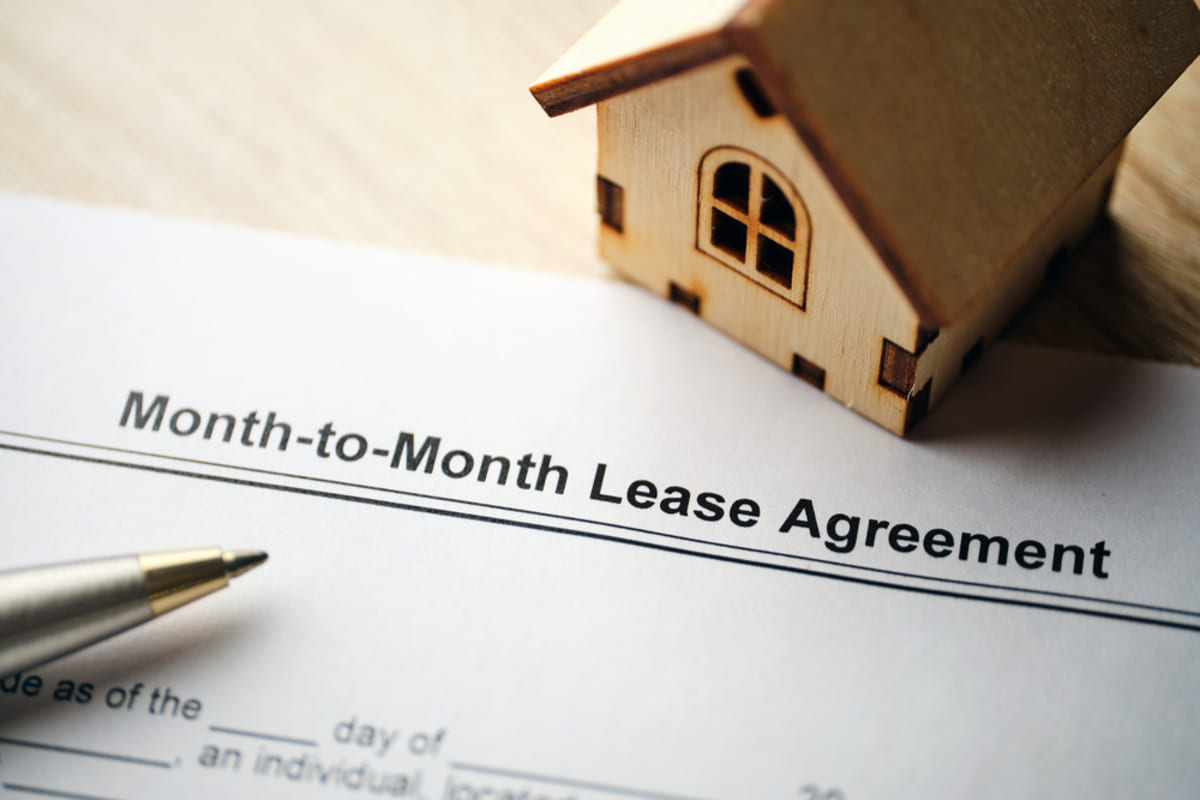 While short-term leases provide a level of adaptability and control over the end date of the tenancy, they can also lead to some uncertainties. There may be higher rents to compensate for potential vacancies, less predictable income, and the need to find new tenants more frequently. Despite these challenges, short-term leases remain an appealing option for those seeking temporary housing or more flexible leasing conditions.
Short-Term Lease Agreements Deliver Flexibility and Control
The primary advantage of a short-term rental contract lies in the control it offers over the end date of the tenancy.
Detroit, MI, property owners can determine precisely when the lease will end, providing greater control over the property and future plans. This option often fits tenants in transitional phases of life, such as job relocations, renovations on a primary residence, overseas traveling, or temporarily visiting an area.
Financial fluidity is another strong point of short-term leases, allowing landlords to adjust rent prices more frequently. This can provide financial flexibility and enable landlords to quickly respond to market trends and demand.
However, peace of mind that comes from knowing the exact lease end date can sometimes be overshadowed by challenges such as the need to move out or replace a tenant on short notice. Frequent tenant changes can also lead to unpredictability in the property's maintenance and financial flow.
Additionally, the fluctuating nature of short-term leasing may make income less stable. Sometimes, landlords might have to charge higher rents to compensate for potential vacancies.
What Is a Long-Term Lease?
A long-term lease agreement is a contractual rental arrangement that extends for a period longer than six months, and it can go up to 15 months or even more before requiring a renewal or a new lease.
Often favored for residential lease agreements, long-term leases may have varying terms and conditions depending on the goals and preferences of the involved parties. Generally, these leases are seen as mutually beneficial, offering financial security to the landlord while providing tenants with a long-term housing solution.
Long-Term Lease Agreements Offer Stability and Cash Flow
In contrast to short-term agreements, long-term leases offer the advantage of stability for landlords and tenants.
Real estate investors often prefer long-term leases since they guarantee a longer stream of rent payments. This consistent income can support financial planning and reduce the uncertainty associated with frequent tenant turnover. The lease term duration can vary depending on the goals you're trying to achieve and understanding this can be pivotal in maximizing your investment returns.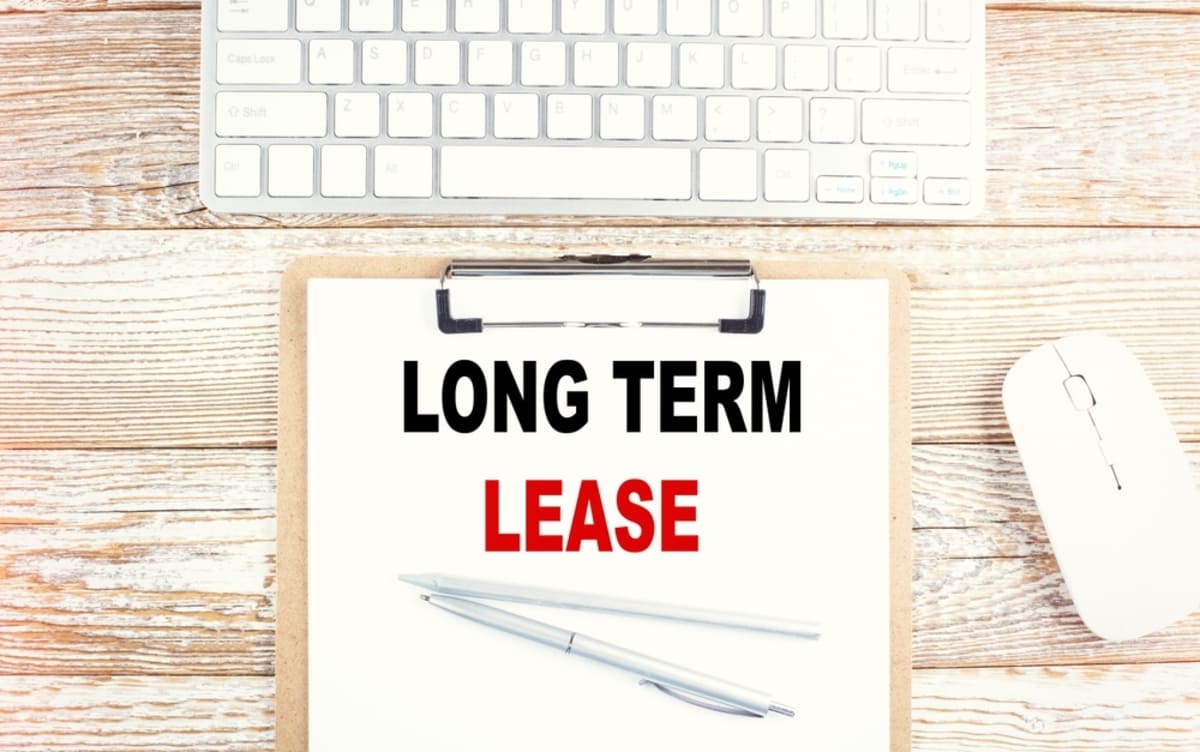 If you're a landlord seeking to establish a longer stream of income through rent payments, then long-term leases may be the right choice for your rental. Conversely, short-term leases may be beneficial if you're planning to sell your property soon or want more flexibility in adjusting rent prices.
When to Offer Different Types of Leases
Determining whether to offer a long-term or short-term residential lease agreement requires a detailed analysis of various factors, including your financial goals, tenant needs, and the property itself.
For landlords seeking a steady and predictable income stream, fewer tenant turnovers, and less frequent property marketing, a long-term lease is often the preferred option. It provides a more stable financial foundation and requires less ongoing management effort.
However, if flexibility is essential, or there are specific short-term needs, such as plans to sell the property or temporary relocations, a short-term or month-to-month lease agreement might be the better option. This choice offers adaptability to changing circumstances and can be ideal for accommodating tenants with temporary housing needs.
Detroit Property Managers Can Help You Decide
Choosing the right type of rental agreement for your tenants, rental properties, and investment goals can be complex. Professional property managers, such as the team here at Own It Detroit, offer leasing services along with full property management services to help property owners make informed decisions.
With extensive experience and knowledge of residential lease agreements, property management professionals can tailor solutions to meet each property owner's unique needs and objectives. Their expertise ensures that the selected lease aligns with the property owner's investment strategy and contributes to building more wealth in the long run.
Choose the Rental Lease Agreement That Helps You Reach Your Goals
Whether you opt for long-term or short-term rental agreements, understanding the nuances of each option and how they align with your financial goals and property needs is essential. By carefully considering these factors, you can craft a lease strategy that suits you and your tenant, leading to a successful and profitable real estate investment.
If you're not sure of the best options for your Detroit rental properties, professional leasing and property management services can be an excellent resource! The seasoned real estate experts of Own It Detroit handle any type of lease for property owners and tenants. Our experience can enhance your ability to navigate the complexities of lease agreements, ensuring robust growth and more wealth from your real estate portfolio.
Reach out to our team to learn more. You can also get more insights into managing rental properties successfully with a free copy of our "Expert Guide to Rental Property Management."