When owning rental properties in Detroit, Michigan, you have an excellent opportunity to generate significant revenue through rental property investments. However, as with any type of business ownership or investment strategy, you need a well-thought-out plan of action to achieve maximum ROI.
Detroit property management companies can help property owners improve their ROI by applying best practices that maximize revenue year-round. While some investors may focus on "how much can I rent my house for," it's not the only question to ask (or answer) to maximize rental property returns. A Detroit property manager with the experience and expertise in handling properties knows that rental income is just one part of the equation in ROI. Here are the top ways to see an uptick in your ROI!
Property Upgrades and Improvements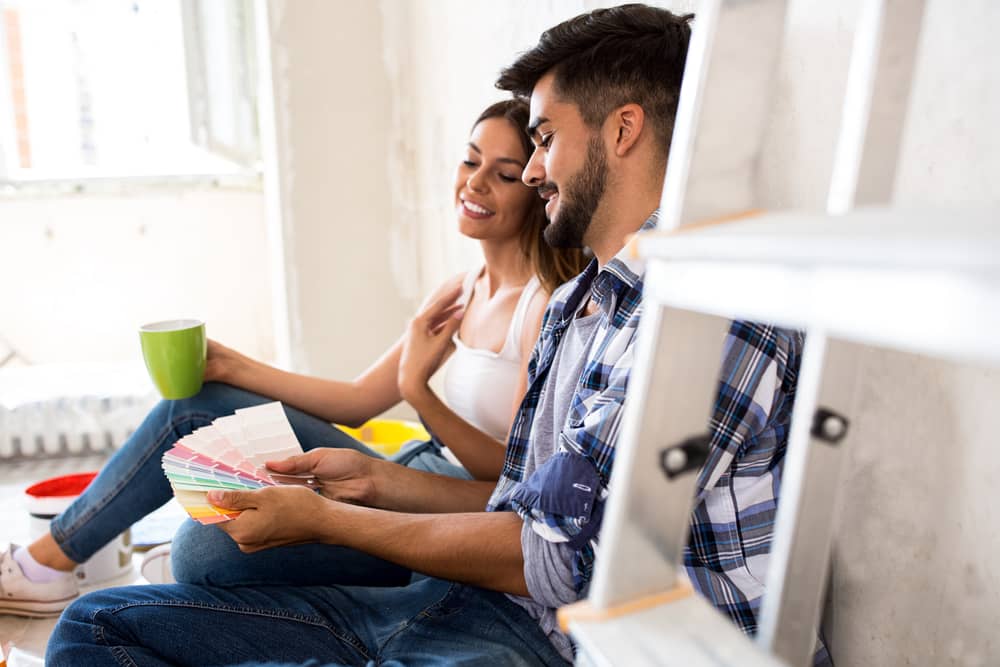 Upgrading and improving your property is always an attractive idea, but what if you don't have the funds to do every upgrade you want? Selecting the best improvements for your investment properties is a smart move because you can reduce rehab costs while targeting critical things that deliver a boost to ROI. Here are a few upgrades to consider!
Home Automation
The best property management company Detroit offers can tell you that one important upgrade that tenants appreciate is home automation. There are inexpensive smart home automation features property owners can add to a property that can help attract long-term renters.
Some options are:
Google or Alexa Home features
Motion sensors and floodlights
Smart locks
Security cameras
Smart doorbell
While it's important not to "over" automate a home, these technology updates are low-cost with the potential to improve your returns!
Hardware Replacements
You can update the look and feel of the property by simply switching out the hardware. Many investors are surprised at how much a property's appearance and appeal improve by just changing door hinges and handles—without needing a full kitchen or bathroom remodel.
Property managers can recommend good options, including:
Replace outdated kitchen cabinet door hinges and pulls that are outdated. Depending on the property and your budget, choose between ornate knobs that make a statement or select a timeless, sleek look.
Redo the bathroom with new handles that add character to older cabinetry.
Consider replacing the doorknobs and hinges throughout the home to make things look new and polished.
This small upgrade might not seem like much, but this budget-friendly "rehab" can make a significant difference when showing properties and trying to attract new renters.
Help Renters Chill With a New Fridge
A new refrigerator and other appliances might be worth the cost of the update for some investors. The kitchen is one of the most used rooms in the house. An updated refrigerator, oven, or built-in microwave can impress potential renters or encourage current residents to renew their leases.
Choosing new appliances can be another way to avoid a most costly kitchen remodel that might not be necessary to boost returns. Plus, energy-efficient appliances help renters save money—a key feature that can help them choose your rental unit over a similar property elsewhere.
Create a Home Office Option
With many people turning to remote work opportunities, it's a sweet selling spot to offer a home office option for potential tenants.
You don't necessarily have to do anything significant to the property to create a home office. However, if you have a three-bedroom rental home or an underutilized nook in the property, you can stage those spots and photograph them as potential office spaces, then mention that in the property's listing.
Excellent Property Maintenance
Other than property upgrades, what else can real estate investors do to improve return on investment? When learning "what does a property manager do," you'll understand that property maintenance is a significant ongoing task and critical to generating optimal returns.
However, instead of just playing defense with the maintenance problems, get a jump on the potential costly issues by being proactive. Often, if you let appliances and other maintenance issues go without regular check-ups, you will have to replace them sooner or have more serious repairs.
To facilitate this seamlessly, make a schedule for routine property inspections and regular maintenance, including keeping a property clean. Plan to conduct inspections throughout the year during active lease terms, perhaps quarterly. Let tenants know what to expect during property reviews when they sign their lease, along with an estimated schedule during the lease term. Then, property owners must give renters at least 24 hours' notice before arriving at the property for an inspection.
Tenants Should Help, Too
Additionally, the lease agreement should outline the renter's responsibilities for some maintenance tasks, including taking out the trash, keeping the property clean, and maintaining the lawn. When conducting an inspection, make sure they are completing those things to comply with the rental agreement.
Keep Renters Happy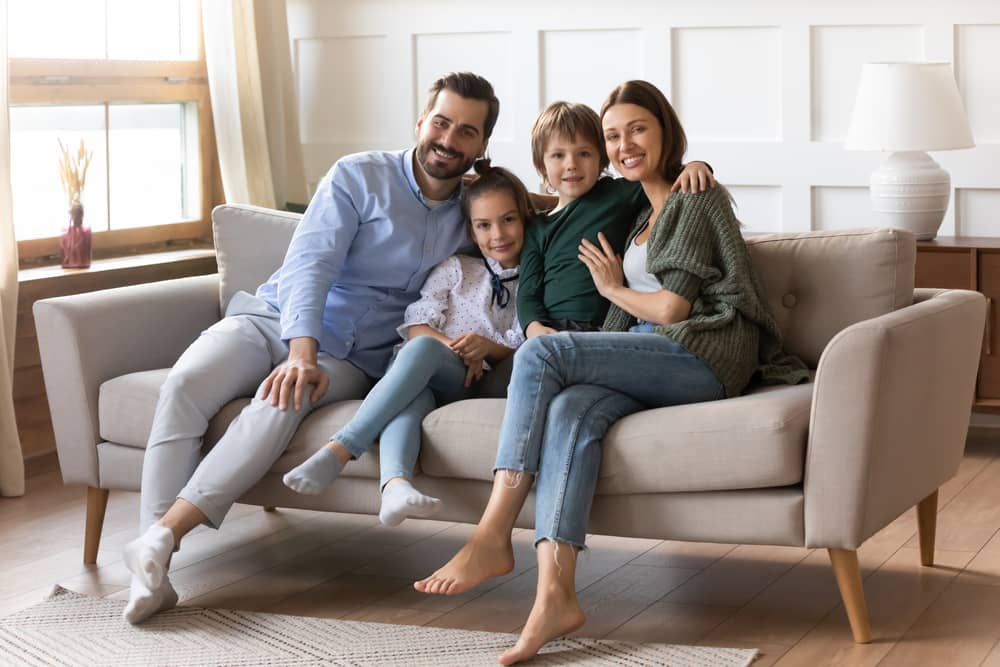 Another way to improve ROI for rental properties is to consider your tenant's needs and improve retention. Doing so will help encourage them to stay for the long term. In addition, when renters renew their leases, rental property owners eliminate marketing costs and generate more revenue!
Get To Know Your Tenants
Find out what makes your tenants click and make sure they understand they're more than "just" a rent check. When residents feel valued and can build a positive relationship with a property owner, fewer issues come up during a tenancy.
Offer a Resident Benefit Package
Detroit property managers can tell you that offering a resident benefit package can benefit both you and your renters. Some of the offerings you can provide in these packages include:
An online payment system
A secure resident portal
Credit reporting service
24/7 maintenance
Late payment waivers
No upfront move-in or lease preparation fees
A moving concierge program
A renters insurance program
Offering this perk can set you apart from other property owners in the area while helping you attract and retain quality renters!
Allow Pets
With so many people in the U.S. who love their pets, it makes sense to allow renters to have pets in a rental home. Of course, you'll want to create a pet addendum that outlines the expectations and rules for having a pet in the home. However, many seasoned real estate investors understand that offering pet-friendly properties is an excellent way to boost ROI!
Make Rental Collection Seamless
Tenants paying rent is how you property owners generate consistent monthly income. Making this process as simple as possible is an effective way to help renters pay on time every month and never miss a rental payment.
Since many people may prefer to make online payments, set up a secure portal for residents to pay rent.
Screen Tenants Thoroughly
Every rental property investor wants good tenants who pay their rent on time, stay in the home for more than one lease term, and take care of the property. Problem tenants can eat away at your profits and ROI!
Bad tenants don't pay rent, cause expensive property damage, and can be costly to remove through the legal eviction process. To help reduce the potential for bad tenants, apply a thorough screening process before placing new residents.
If you're not sure what to include in a standard tenant screening, a Detroit property manager recommends:
Background checks (including criminal and credit history)
Rental history information
Employment and income verification
Checking for past evictions
Placing better quality renters helps improve returns, but it's rare to accidentally place good residents without taking time to screen applicants carefully and avoid candidates with red flags that indicate they won't be good tenants.
Improve Lease Renewal Rates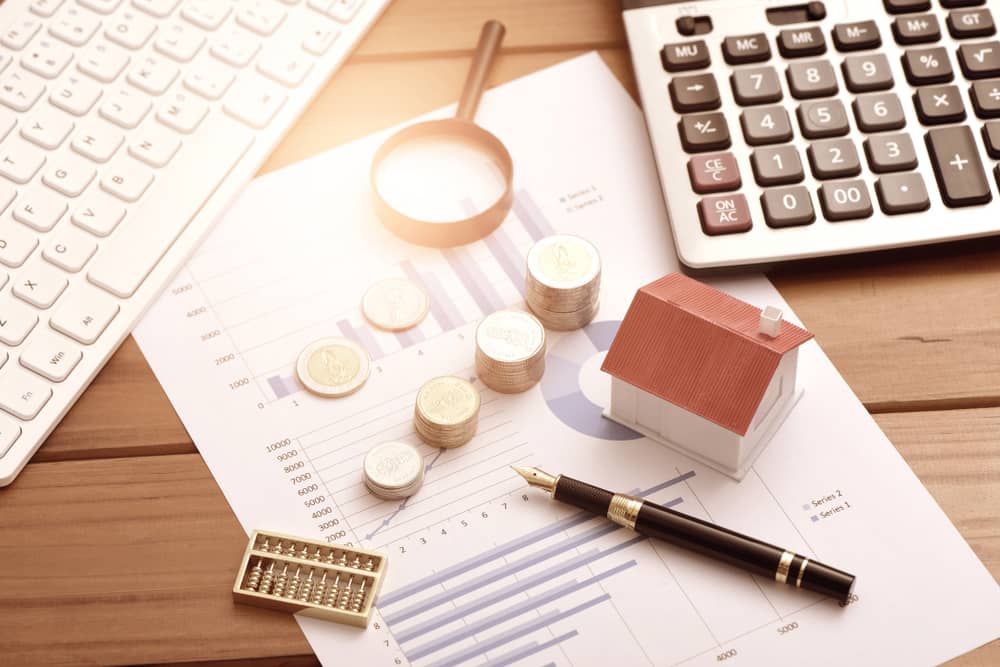 Generating ROI means also involves ensuring that leases are renewed regularly. With rental units occupied with renters that stay for more than one lease term, investors reduce the costs required for marketing vacant properties and conducting the make-ready process before new tenants can move in. Renewing a lease is also an excellent time to raise the monthly rent amount (within reason), as most tenants expect a rate increase at renewal.
More monthly income and reduced costs lead to better ROIs!
So how can owners improve renewal rates? Property management companies know the value of getting a head start with early lease renewals. Set up a reminder approximately 30 days before the lease is set to expire to discuss re-signing the lease with your renters. If you're proactive about lease signing, you may have a better response with your tenants before they start thinking about moving at the end of the term.
Along with a rate increase, it can help encourage renters to renew when offering some incentives. Whether it's a gift card or a discount on the first month's rent for the new lease, or adding an air filter delivery service at no additional costs, sometimes small perks can help renters recommit to a new lease term.
Learn More About Improving ROI!
Increasing ROI is an essential part of reaching long-term investment income goals. When you implement these tips for better returns, you'll experience more cash flow, lower costs, happier residents, and more long-term success! To learn more about improving ROI for rental properties, download the free guide our Detroit property management team put together: "10 Things You Should Do to Increase the ROI for Your Rental Property."