So much goes into finding the ideal investment property that sometimes it helps to have a real estate management team give a fresh perspective. Not only do real estate investors need to keep an eye on location, tax implications, the type of neighborhood, future developments, and more, but they also need to consider local amenities (or a lack thereof).
Potential residents will be attracted to a rental home located near the right type of amenities, which could, in turn, drive up your ROI. Our Detroit property management experts discuss how to evaluate what the area has to offer before purchasing a new investment property!
Defining Local Amenities for Rental Properties
What do we mean by local "amenities?" In addition to features in the property that make it more attractive to prospective tenants, property owners must consider the surrounding area and what it offers to residents. In-home features provide convenience, like a real estate management team to take care of a property and the resident's needs.
However, "local" amenities can also refer to nearby features outside the home that can enhance a renter's lifestyle and the appeal of living in your rental home. The best rental properties are close to features other locations or neighborhoods don't offer. You could refer to these as "neighborhood" or "location-based" amenities when listing a property.
Investors should take these location-based (or a lack of local perks) into consideration when deciding to buy a property to help maintain the ROI for the rental property.
What Are Different Types of Neighborhood Amenities?
Neighborhood amenities make life more convenient and pleasant for the residents who live there. When an investment property has easy access to in-demand city features, property owners can attract better tenants and charge higher rental rates.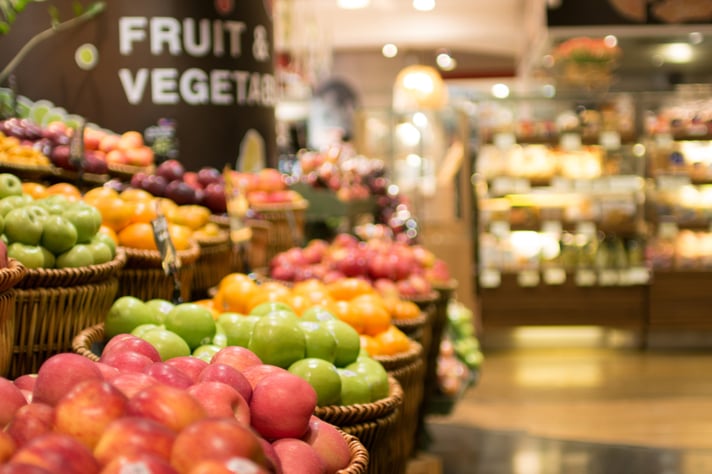 So, what do we mean by "neighborhood amenities?" When researching a new property, look for the features potential renters look for near a home.
Restaurants and Stores
Being close to restaurants and stores gives investors an advantage in marketing a property. Renters want the convenience of shopping and eating without driving a significant distance. Even if they use online delivery services like DoorDash or UberEats, they may not have access to those services if they aren't ideally located.
Also, with how often people like to eat out with their family and friends, it is a boost to have an ample number of restaurants nearby.
Medical Facilities
This amenity may be more vital for some residents than others. However, it's still important to everyone. No matter the resident's age or health condition, they will appreciate having medical facilities close by.
Educational Institutions
Of course, there will always be public schools for children, but some schools are rated higher than others. Quality schools nearby mean a lot to parents with children. In addition, an area that offers private and charter schools nearby is a bonus.
With proximity to good schools, rental property owners can often charge higher rental rates and experience better property values.
Access to Transportation
Another important amenity for residents when choosing a home is easy access to transportation routes. Getting to the highway quickly is a convenience that many people rely on, especially if their workplace is in another city or across Metro Detroit.
Entertainment Options
People enjoy having nearby places that they can go to for entertainment. So whether it's movie theaters, recreation centers, museums, public pools, sports arenas, or concerts, owning rental properties near plenty of activities and venues is crucial to optimizing ROI.

Outdoor Spaces
Outdoor spaces refer to plenty of green spaces where residents can enjoy the beauties of nature. Although people may want to be close to stores and entertainment, they also may want convenient access to activities such as hiking, biking, and enjoying picnics in the park.
How To Learn About Amenities in the Area
Before making a property purchase, It's important to research the amenities in the area. So, how can you find information about the Detroit area and the options near a potential property? One excellent thing to do is scout the area by driving around to see what is available. When driving around the community, you can get a feel for the traffic and how long or how easy it is to get places.
In addition, if you're connected to any property managers, check with them. They will have a good idea of the features near a property you have your eye on or if a property isn't conveniently located near the things that would attract good tenants.
Property owners can also talk to neighbors and find out what people love to do in the community. Also, Detroit city websites may have information that will give you insight into what the area has to offer to help you make smart decisions about new rental properties!
A Detroit Property Management Company Has Expert Insights
When analyzing a property and the surrounding areas, touch base with a property management company like Own It Detroit. Our seasoned real estate investment experts have the insights you need to choose rental properties in ideal locations for optimal returns. Reach out to our team today!