A vacant property is every landlord's nightmare. If your rental unit sits vacant for too long, it can easily cost thousands of dollars in revenue. Putting a serious dent in your rental property's profitability.
Keeping your rental property occupied is therefore key. What is even more important is ensuring that the property is occupied by a trusted tenant. The right tenant will save you from countless potential problems. It can literally spell the difference between loss and profitability.
So, there are two pieces of rental advice you must follow to be a successful landlord or property manager. One, you need to fill your rental property vacancies with tenants quickly. And two, you need to make sure that those renters are of good-quality.
In this article, we share with you 3 tips on how to achieve these two goals. Let's get right into it, shall we?
Tips on Filling Rental Vacancies Quickly
1. Have the right rental advertising strategy.
With so many rental properties out there, it's crucial that you have an optimized advertising strategy. This will help you advertise your rentals to the right audience and consequently fill your rental vacancies quickly.
The secret to an effective rental ad is getting the reader's attention, impressing them with unique features, and giving them decision-making information. It should be short, sweet, and contain all the necessary information.
You should include clear photos, the rental units square-footage, and the rental terms in the rental listing. You must also use professional language, and give your contact information. Remember, photos speak louder than words in rental ads, so take some good-quality pictures.
Lastly, make sure that the information posted on your rental ad adheres to the Fair Housing Act. That is, the ad doesn't discriminate based on an applicant's race, color, national origin, familial status, disability, sex, or religion.
2. Screen prospective tenants thoroughly.
Filling your rental property vacancies with the right renter is important. Finding the right one can make the difference between an enjoyable experience and trouble. You've probably heard some bad stories.
Having tenants that cause excessive property damage or do not pay rent can turn your rental business from a cash cow to a money pit.
That's why savvy landlords always insist on screening all rental applicants. Yes, it can be a tad bit time-consuming and labor-intensive. However, it's a smart step that you can take to protect your investment and make residual income.
When screening tenants, make sure your criteria are specific, legal, and clearly written.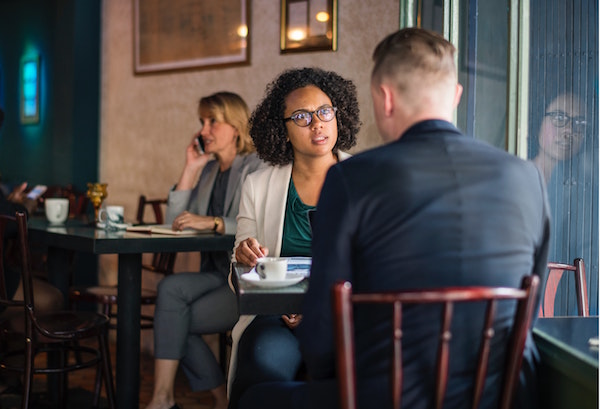 Check your tenant's:
Credit History: This should tell you a thing or two about the renter's creditworthiness.
Employment History: A good employment history check creates a picture of the tenant's stability.
Rental History: Does the tenant have a history of evictions? Or, does he or she seem to move every now and then? If so, neither of these situations are good for business.
Income: How much is the prospective renter making? Will he or she be able to afford the rent? Generally, many landlords require that renters make at least three times the rent amount. For instance, if the rent is $1,000, then only consider renters making at least $3,000 a month.
In doing all these things, make sure that the process is free from any form of discrimination. If you need information of the Fair Housing Act, click here.
3. Be proactive with your current tenant.
As you probably know, finding good tenants is never easy. It requires more than just putting a "For Rent" sign outside the home and hoping for the best. So, when you have one, you'll want to do everything you can to keep them. This helps avoid rental vacancies.
The following are some tips to decrease tenant turnover.
Offer lease-renewal incentives.
Incentives can be a smart way of keeping quality renters around for the long haul. Good examples include offering online rent payments, flexible lease terms, rent discounts, and free covered parking.
Observe fair housing practices.
Is your rent in line with those of the neighborhood? It doesn't take a genius to figure out that your tenants will leave if you charge them high rental prices.
Stay on top of maintenance issues.
This may not only be required by law, but it may also help to form a strong landlord-tenant relationship. Nothing frustrates renters more than a landlord who blows off complaints or who don't respond.
Treat your tenants the way you'd like to be treated. Be courteous, respectful, and professional towards them. Also, make it easy for them to reach you. However, don't take to the point where you find yourself being taken advantage of.
Is it that kitchen backsplash, or updated cabinet hardware? As simple as they may look, these upgrades can make a big impact on tenant turnover.
Encourage your tenants to sign a longer lease at a reduced rate.
Does your lessee want to renew their 6-month lease? If so, consider extending it to 6 more months.
If they want to renew a one-year lease, then consider extending it to one additional year at a reduced rate. Yes, this may mean fewer profits at the end of the month. But as you well know, reliable, rent-paying tenants are hard to come by.
These are the three main tips on how you can quickly fill your rental property vacancies with the right tenants. Low tenant turnover means cost and time savings!