Buying rental property in Detroit can be a lucrative endeavor. First, however, the owner must always ensure the property is filled with good tenants, or the cash flow will stop.
Rental properties may be a primary income source for many property investors. When a tenant leaves or when buying a new property, the vacancy needs to be filled as soon as possible, so there isn't any damage to the ROI. So, how soon can you place the first tenant when buying a new property? Our Detroit property management team has insight into how investors can keep vacancy times short. Here's how we do it!
Why Do Tenants Leave?
Tenants leave for a variety of reasons. Sometimes the lease is over, and they decide not to renew. Other times a tenant may leave because they are moving for work, marriage, or other reasons. In other cases, tenants must leave mid-lease due to lease violations or unpaid rent.
However, sometimes renters leave because they're unhappy in your rental unit. Without good maintenance services or good communication with a property owner, renters can feel neglected and frustrated by a lack of good Detroit property management services.
No matter the reason tenants leave, property managers recommend filling a vacancy quickly and putting a good tenant screening process in place to find quality renters fast!
How a Vacancy Affects a Rental Property Investor
You might not "like" a vacancy to be very long, but is it really affecting your business? The answer is "yes!"
Vacancies reduce your source of income, affecting your overall ROI. When someone walks out the door, your income for that property comes to a screeching halt. However, your expenses don't! That means you still have to pay the mortgage, utilities, taxes, insurance, and so forth—without any rental income to offset those expenses.
When a renter leaves and a property stays vacant, you lose money.
Steps To Take To Fill a Vacancy
Filling the vacancy right away is essential. So, what's the best approach to make that happen? To get your bottom line back in shape, follow these steps from our experienced Detroit property management team.
Search for a Replacement Tenant
Of course, every property owner will begin searching for a new tenant. That is the obvious thing to do. However, you won't fill the vacancies quickly (with quality residents) if you're not utilizing the best searching techniques.
Boosting your property listing's exposure can help lead more prospective tenants to your property and rental application. This helps your listing go far and wide on the internet, so a tenant looking for a new home finds it immediately.
The more places you list the property, the faster you find the right tenant. Own It Detroit uses software in conjunction with Propertyware to help rental properties receive maximum exposure through listing syndication. By using the right software program, property owners experience shorter vacancy times.
Screen the Tenant
Once the tenant applications start rolling in, property owners should screen them to find only quality tenants for their properties. A thorough screening is instrumental in ensuring you bring in high-quality tenants that are great for your investment.
An effective tenant screening system has the following components:
Checks the person's background for any criminal history

Checks the person's financial history to ensure they do not default on their obligations

Evaluates the debt-to-ratio income to see if they can afford the payment

Verifies the employment status of the applicant

Reviews their rental history if they have one

Complies with all the federal Fair Housing regulations
If you're not sure how to conduct a thorough and fair tenant screening, Detroit property managers can help!
Sign the Lease
Once an applicant is approved, it's time to sign the lease. With the help of a property management company, you can ensure that the lease is ready to go. The lease must be binding and include specific items such as pet addendums, security deposit information, the rental amount, the lease expiration date, and so on.
While it might not happen as quickly as you want, with the right property managers, listings, and screening process, you can have a new tenant living in your property in a short amount of time. Property owners can go from buying rental property in Detroit to signing the lease in (almost) no time!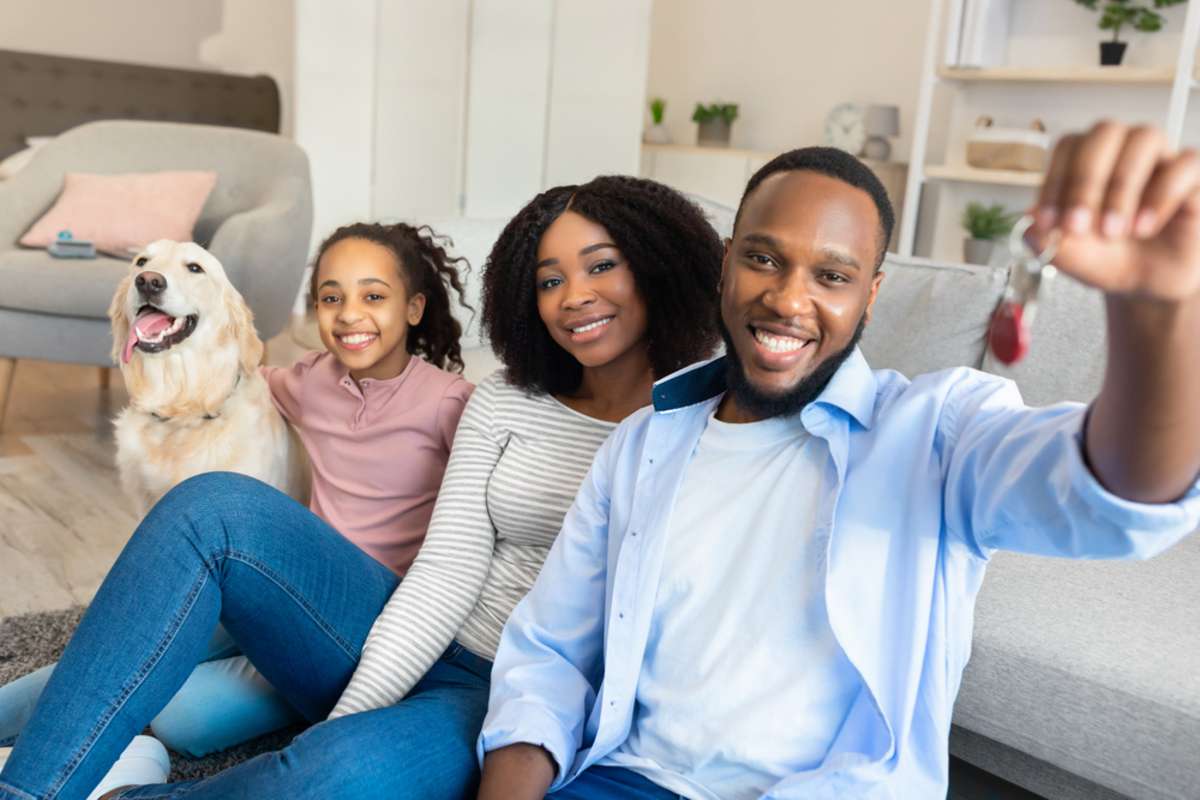 Fill Vacancies Faster with a Detroit Property Management Company
Don't let empty properties stress you out or cause your ROI to sink. Instead, generate income faster consistently when you fill vacancies more quickly. With the help of a Detroit property manager at Own it Detroit, you'll experience shorter vacancy times and better-quality renters. Reach out to learn more about our property management services and how we use software like Propertyware to get the word out to potential tenants about your rental properties!
What should you look for in a good property manager? Find out in our free resource, the "Guide to Finding the Best Property Management Company in Detroit."