So you've finally decided to hire a property management company to help you out with your Detroit investment property. The next step is determining which property management company to hire.
This is a really important step. The right property management company can help make your investment property profitable. Hiring the wrong property management company and you risk dealing with more headaches than managing the property yourself.
To make sure you don't end up in that situation it's important you do your due diligence. To help you out with the process, we've put together some of the best questions you should ask when hiring a property manager.
The following are 18 questions to ask a property manager before hiring.
1. What percentage of security deposit do you return to tenants?
There are two things to look out for here. One, if they are returning a number close to 100%, it means they are probably not holding tenants fully accountable. Two, if the figure is too little, it means that there is a problem with their tenant screening process.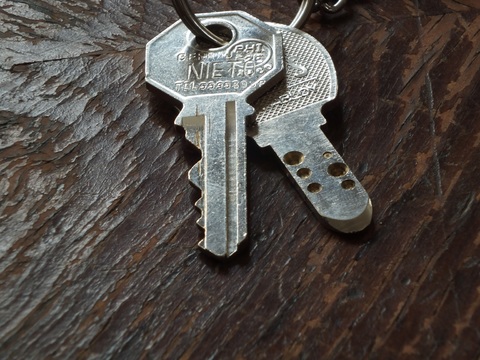 2. What is your average occupancy length for tenants?
To get cash flow that makes Niagara Falls look like a peaceful spring, look for a manager with a long average occupancy length.
3. What is your tenant eviction rate?
A low rate of eviction is a good sign. A good property manager will have one. If they don't, it means there's a problem with their screening process. That being said, watch out for landlords that say they've never had to evict a tenant.
4. What is your owner retention rate?
Look for a property manager who retains most of his or her clients. It's a sign that they are doing a great job.
5. What is your lease renewal rate?
Similar to owner retention rate, look for a manager who retains most tenants.
6. Can you explain the federal fair housing rules?
Every competent manager should know how important the fair housing rules are. These rules help ensure that there's no discrimination when it comes to choosing or excluding tenants from the property.
Each state has these rules and it's illegal to discriminate against a person based on certain protected characteristics. General characteristics include sex, national origin, disability, race, familial status, gender, and religion. If the property manager has a hard time explaining them, then you are better off continuing your search.
7. Where are most of your properties located?
This question helps address two questions. One, if they have properties in the area where your rental property is located. If they do, it means that they are well-versed in matters regarding properties in your locality.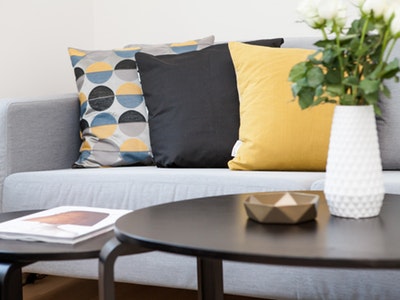 Two, if they have properties elsewhere. This question is important if you wish to further increase your portfolio sometime in the future.
8. Do you offer tenancy guarantees?
A competent property management company should offer a tenancy guarantee. It guarantees that a tenant will stay at a rental unit for a certain period of time without being evicted.
If they offer one, it means that they're confident in their tenant screening process. If they don't, then the opposite is true.
9. How long has your property management company been in business?
This question checks for experience. It goes without saying that the longer they've stayed in business, the better. If possible, look for a company that's been in business for a minimum of three years.
By this time, they're most likely well-versed in property management.
10. Are you affiliated with any real estate organization?
Affiliation to a professional organization is a good sign of professionalism. Are they part of any local association of realtors? If they aren't, do yourself a favor and continue looking.
11. What types of properties do you manage?
You only want a management company that manages your particular type of property. So if they don't manage your property type, don't let them start now. Each property type has its own challenges.
12. Do you charge fees even when the property is vacant?
Look for a firm that charges a percentage of rent as opposed to a "flat fee". With fees charged as a percentage of rent, you'll only pay when the unit is occupied. This gives the property manager enough motivation to ensure that the vacancy levels remain low.
On the contrary, if its flat rate it means you only pay them when the unit has a tenant.
13. Could you provide me with a few references?
Specifically, look for managers that have references for your particular property type.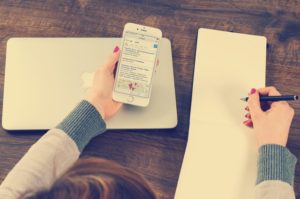 14. What happens when I'm not satisfied with your services?
Some companies have contracts that are inescapable. If a company is offering you a contract you can't escape, walk away. Good businesses will always have flexible contracts.
15. What services do you offer property owners?
Look for a property management company that offers various services. For example, tenant screening, property inspections, property repairs, and maintenance and more.
16. How do you market properties?
Your property manager should be using a variety of channels to advertise properties. If they are still placing "For Rent" ads and praying for the best, walk away.
17. What is your rent collection method?
Collecting rent should be easy. Unfortunately, there are managers who still use outdated methods when it comes to collecting rent. A good example is telling renters to take checks to the office. This could have been perfectly fine in the eighties, but times have now changed.
In this day and age, your property manager should be collecting rent online. Online rent collection is good for two reasons. First off, you get paid quickly. And the second, it makes it difficult for tenants to miss payments.
18. What is your vacancy rate?
Anything above five percent should worry you.
Finding a good property management company is no walk in the park. A lot has to be considered. Fortunately, with these 18 questions, you can rest assured that you'll get the best management company for your property.
If you're looking for a property management company in Detroit don't hesitate to reach out to Own It Detroit. We would be happy to help you with your management needs.