When you're looking for tenants, you want to place someone in your rental property who will take care of your home. You want a tenant who will follow the terms of your lease, and most importantly, pay rent on time.
Renting a property is a big step, and you need to make sure you screen potential tenants for the sake of avoiding mishaps.
Tenant screening is the only sure way to find quality renters, which is critical to your success as a landlord, manager and property investor. This is applicable whether you're looking for tenants for a single family rental unit or for a massive apartment complex.
That said, below are 6 tips to help you screen tenants for your Detroit rental property
Before showing your Detroit rental property, look for ways to disqualify your prospect
Although this may sound counter-intuitive at first, doing so can turn out to be a huge time saver. No one wants to spend their valuable time on people who are not a good fit for their property.
To be efficient, you need to start the screening process at the first instance of contact, whether through email or phone call. To see whether or not the prospect qualifies to be your tenant or not, you need to know important details such as;
Their reason for moving in
Preferred date of moving in
Rental term
Number of people who'll be staying
If they smoke or have pets
In addition to knowing the aforementioned details from your prospects, you also need to be upfront with your terms. Be direct about things like rent, deposits for security, deadline for payments, and others.
The bottom line here is to focus your time and energy on prospects that have a higher chance of renting your Detroit property, by weeding out non-prospects.
Once you have qualified prospects, set up an appointment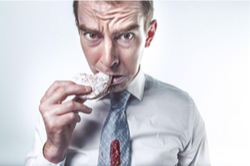 You'll be meeting face-to-face with your prospect, so you should make the most of the opportunity by further assessing them.
To do this, take note of their physical appearance. Although judging a person solely by their appearance might be misleading at times, you can still end up collecting some clues here and there. For example, an unkempt appearance might suggest an unkempt lifestyle back home.
In doing this however, make sure not to violate the Fair Housing Act FHA . This act is in place for the purposes of preventing landlords from denying someone the ability to rent their property based on religion, race, or similar reasons.
Adhere to the FHA's code of ethics for landlords to avoid claims of discrimination.
Additionally, you should also examine their attitude towards renting terms since you'll be dealing with them for a long period of time.
Check out social media profiles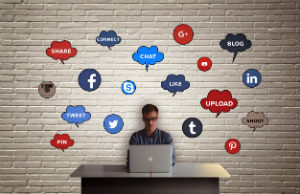 In addition to having a face-to-face assessment, you should also consider doing a casual background check. This might not work for every prospective tenant as some may not have social media accounts set up.
If they do it can be a good and quick way to have a sneak preview of the tenant's lifestyle.
Have a rental application filled by your prospects
Once you are satisfied your applicant meets at least the minimum criteria required to rent your Detroit property, the next step is to go ahead and have them fill up a rental application form.
You should make sure the application form has details such as;
Full name
Phone number
Address
Birthday
Kin's contacts
Social security details
Driver's license numbers and TIN
It should also include income, credit history, and employment details. Finally, you can ask them to also include references of past landlords and current company for verification purposes.
Make sure the tenant properly understands the lease agreement for your Detroit rental property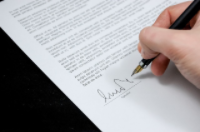 Having approved an application doesn't necessarily mean that the screening process is over. As a keen property manager, landlord, and investor, you need to continue screening and deciding whether you're making the right decision or not.
Before you let them sign, make sure they completely understand the items stated in the agreement.
Include a written code of conduct alongside the written lease or rental application
By having your prospective tenant sign that they have read the code of conduct, it will ensure that your rights and the rights of your potential clients are protected. It will also help you get the best tenants for your Detroit rental property.