Much of your investment property's success will be owed to your tenants making payments on time.
It is essential to execute strategic methods for prompt rent collection. Failing to do so will induce stress and erode the trust of your tenants. Even more unfortunate is that the pattern of behavior may be constantly repeated, thus putting your property at risk.
It is best to encourage prompt payments and create an atmosphere of accountability. Following the tips in this article will help reduce late payments and skipping of payments. Tenants need to respect the policies and you need to enforce rent collection as a landlord.
8 Tips for Rent Collection
1. Clear communication
Every leasing agreement must include the specific due date, consequences of late payments, and penalty fees. The tenant must also sign their initials with the date on all pages as proof that they have read the leasing contract.
If these details are only confirmed verbally, tenants might forget and not take their payment responsibility seriously. It is also a good idea to review the state laws over the allowable penalty fees and grace periods.
It is also a good idea to review all landlord-tenant laws, so you are informed and knowledgeable. Tenants need to know the consequences of late payments and non-payments. State clearly that they might be subject to additional fees, reported to credit agencies, or worse, served eviction notices.
2. Find out the reason why the tenant is not paying on time
Before following through the consequences of late payment or non-payment, schedule a meeting with your tenant. Find out if they have adequate money to pay. Check first if they have just forgotten the exact date of payment.
Assess and find the best and most convenient date and method of payment for your tenants. Is it easier for them to make smaller but more frequent payments? Or is a Direct Debit option less burdensome for them?
Find out the payment schedule that is suitable to the tenant to create a win-win situation for both parties. If you are unable to find a way for your tenant to pay rent on time, then you may want to consider eviction.
3. Charge a late fee
Charging penalty fees creates motivation for tenants to pay on time. If you simply forgive or ignore late payments, tenants will not prioritize paying their rent on the due date. And if other tenants find out about your lenient attitude, they might also decide that paying on time is not important.
It is best practice to put late fees in writing in the lease contract. This way, all tenants are aware that they will have to pay a higher amount when they are late with their payment. For frugal renters, this becomes an incentive to pay promptly.
4. Report status of rent non-payments to a credit check bureau
Tenants will naturally want to keep their credit record clean. Otherwise, they will have a hard time securing a lease from other properties in the future or securing loans from financial institutions.
This is not issued as a threat to your tenants; however, inform them that this will be one of the repercussions if they fail to meet their rental obligations.
This is one of the last resorts to implement, but make sure you follow through when the situation arises. Other tenants will then be aware that your policies are strictly followed.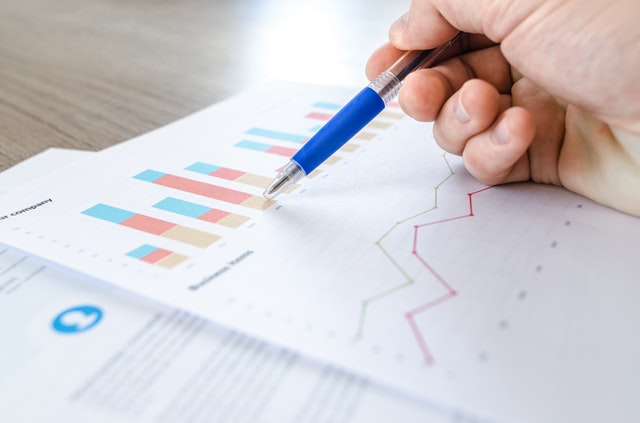 5. Offer a discount for prompt payments
Tenants who pay on time save you stresses and confrontations. If you reward prompt-paying tenants with rent discounts, it motivates them to make the behavior habitual. It also shows that you value and appreciate their responsible habit of paying on time.
You can also provide gift vouchers and prizes instead of small discounts. Rewards are positive reinforcement of behavior, which is more effective than threats or penalties for poor behavior.
6. Be responsive to tenants
If tenants have maintenance issues with your property, address them right away. This discourages them from withholding the rent.
Make sure your tenants do not have reasons to keep from paying you on the due date. This way, you can use the rent to pay off your obligations. Avoid conflicts by always treating your tenants in a professional manner.
If you fail to meet your responsibility as a landlord, you may create a rift in your relationship with the tenants, which could result in late payments.
Create an open channel for communication and respond promptly to your clients' needs and requests. Avoid conflicts by establishing a professional and respectful relationship with your tenants.
7. Set up email reminders
Everyone gets busy, and reminders are always appreciated. Include the penalty fees that can be incurred for late payments as a way to incentivize them to pay on the due date.
This is also a good practice to ensure that you are doing your part as a landlord to send an email notification.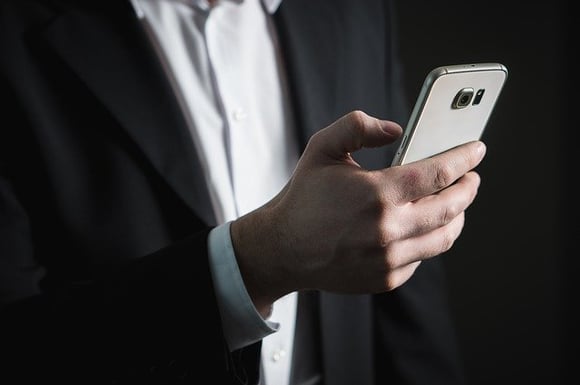 8. Set up an electronic transfer payment method
The best way to keep from forgetting is to set up an online payment system. This way, you do not have to wait and go to the bank to cash or deposit a check and wait for that check to clear.
By the same token, a tenant will not have to go to the bank to deposit their check in your account. The tenant can simply pay online, allowing you to check in real-time if the payment was made.
Electronic transfers are not only convenient but also secure and easy. In today's world, where technology is quick and people are so connected online, this is a great way of making and accepting payments.
If these strategies fail to work and you find that the tenants are being evasive, then follow the proper guidelines for tenant eviction. It is best to hire a property management company if this causes you undue stress. Property management companies have efficient systems to ensure that the owner is paid promptly and regularly. They are also tasked with screening and selecting quality tenants from the beginning.
Rent collection is a monthly and necessary part of managing a rental property business. It is also a way to get your return on investment, so it is vital you have strategic ways to collect payments promptly. It might also be best to let your tenants know that you need to receive rent on the due date to meet your financial obligations as well.
At Own It Detroit, we are committed to finding you the best possible tenants, who have a proven record of paying rent on time.