Many things can go wrong when owning rental properties before the important things go right. After purchasing an investment property, owners must navigate a significant list of tasks to make properties profitable.
One of the most crucial tasks is finding tenants to occupy properties. It doesn't end there, though. An owner must ensure everything stays in order for everything to run smoothly.
Is help available? Yes! As one of the best Detroit, MI, property management companies, Own It Detroit delivers many advantages to real estate investors to overcome common issues.
Common Landlord Problems (We're Sure You're Aware Of)
An array of landlord problems can keep you from being successful. At the very least, some issues can hamper your forward movement and success as a rental property owner.
Sometimes tenants are late to pay rent, which can put you behind on meeting your obligations and expenses. As a result, ROI can suffer in these instances. Additionally, landlords may feel overwhelmed simply by keeping up with everything needed when operating multiple properties.
For example, you may struggle with some of the following things:
Staying on top of who is in your properties

Knowing when the lease is up for your tenants

Scheduling routine inspections

Completing scheduled maintenance for different properties
Additionally, there are maintenance calls to contend with (sometimes in the middle of the night). If you become overwhelmed with multiple calls, things may get confusing quickly without a good system.
Finally, you must collect and process the rental payments, ensuring the payment credit for each tenant goes to the appropriate place. Owning one or multiple properties can make all these tasks cumbersome when trying to reach your goals.
How Is Own It Detroit Different?
Working with one of the Detroit, MI, property management companies can facilitate smoother transactions between you and your tenants. It can also provide a buffer between you and the stress of operating a rental investment business.
However, when it comes to property management teams, they aren't all the same. Some are effective and efficient, while others may not be as helpful.
Property owners must be careful not to hire "just any" professional property management company. Instead, choose experts that will help you maximize your time and get ahead. That's what Own It Detroit does.
The primary factors that separate Own It Detroit from the rest of the property management companies out there are innovation and automation. These distinctions can be a game changer for landlords.
How Does Our System Work?
Own It Detroit uses multiple software platforms to provide your tenants with a better experience and ease the stress and workload for you. Our property management software helps us deliver the following:
Automated tenant follow-ups when the rent is not paid. This occurs via texts, emails, and YouTube videos, and it continues until the rent is paid.

Easy setup for recurring payments. Renters never have to worry about missing a payment with our system, which allows them to set up recurring payments.

Automated utility service. When new tenants move in or out, you will find utility coordination much easier with Own It Detroit's automated system.

A dynamic system for placing tenants in your properties. You'll have greater success putting tenants in homes with our innovative software solution. Our property management team will leverage this software program for you.

Easy registration for new owners. It's easy to use our system for onboarding into our property management services.

Maintenance requests and scheduling dashboard for tenants. Never lose another maintenance request or delay crucial preventive maintenance tasks.
We help property owners maximize efficiency and revenue through our system and services.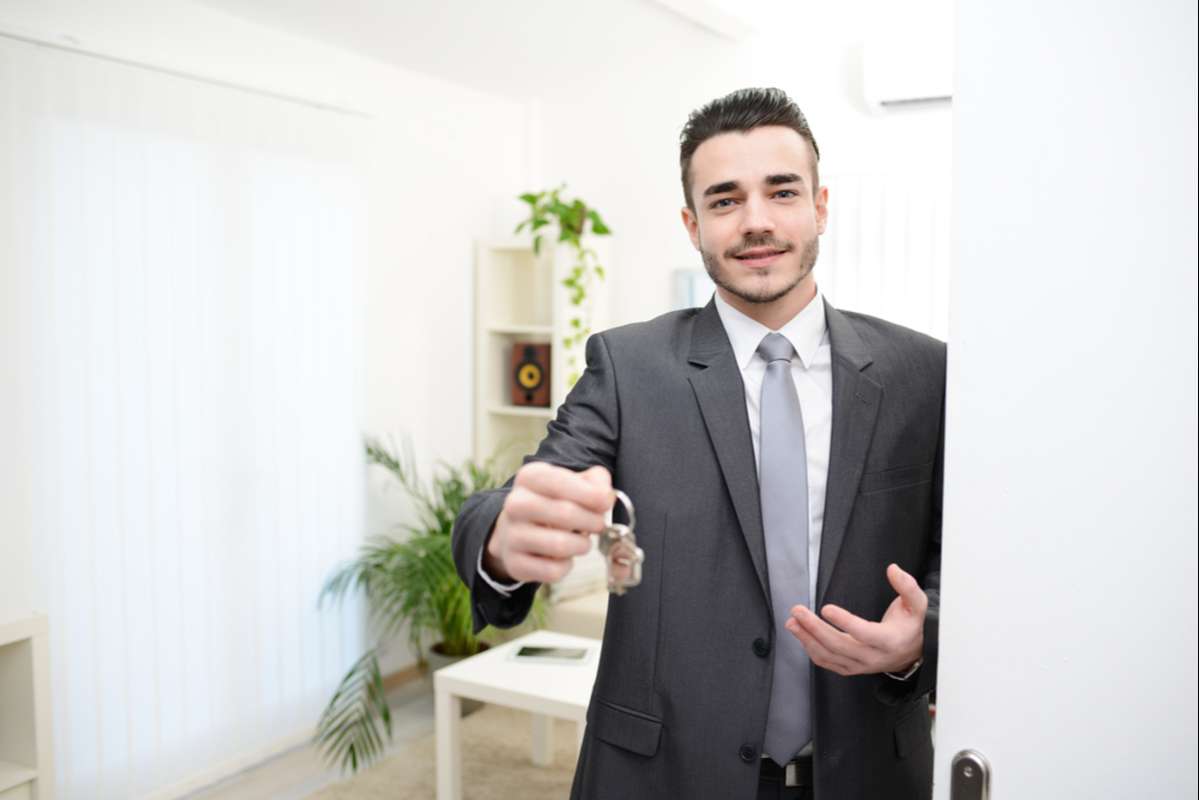 What Are the Benefits of Own It Detroit's System?
Having such an innovative and efficient property management company, such as Own It Detroit, to collect rent and more has many benefits. We save you through the many automated features. Additionally, tenants will be happier with the easy way they can use the system and get the services they need. Happier tenants tend to stick around longer, so you enjoy consistent cash flow.
Even when a tenant doesn't pay rent and receives automated communication, owners don't have to worry about chasing down late payments. Our system does it for you!
Our system delivers the efficiency that can translate into better ROI for your rental properties. Because we automate various tasks, we reduce the potential for missed tasks, missed payments, or other common mistakes or issues that can become problems without this kind of support.
Experience the Advantage of One of the Best Detroit, MI, Property Management Companies
Get in touch with Own It Detroit for more details about how our software system and property management services can deliver the advantages you need to make more money from your rental properties! When you work with our seasoned property managers, you'll find that the rental property business has never been so simple.
Learn more about how the right property manager can boost your returns. Download a free copy of "Guide to Finding the Best Property Management Company in Detroit."