Hiring a property management team is an excellent (and profitable) decision for a rental property investor. Whether you have one or several properties, a property manager will make your workload lighter and help boost your ROI.
However, before you sign on the dotted line to contract with a Detroit rental property management company, there are several things to consider. First, you want to secure the best property management company so that you can maximize returns—but it's not always easy determining which company will best serve your needs. That's why Own it Detroit doesn't lock you into a binding contract.
How does this work, and what are its benefits? Read on for more details about securing a top management company without termination fees or a binding commitment.
What is a Property Management Agreement?
A property management agreement is a contract that spells out the services you receive from the management company. It also will contain information about property manager fees you pay in exchange for the company's management services.
The average property management fees range depending on the type of services you decide to secure and the company you hire. For example, you may need full-service property management to turn over every aspect of your rental properties to reliable experts. On the other hand, some property owners only need help with leasing or maintenance and don't require a full-service agreement.
Some of the Detroit rental property management services you can receive with an Own It Detroit contract include:


Leasing services

Tenant screening services

Rent collection services

Repairs and maintenance services

Eviction services
We are a one-stop shop for everything property investors need to find excellent tenants, maintain properties, and experience better returns!
How Does a Non-Binding Management Agreement Work?
Property management companies often have a 12-month agreement that you must sign for services. This means you are in a contractual agreement with them for a whole year.
A non-binding property management agreement is the type of agreement Own It Detroit offers to rental property owners. It's a convenient contract because it lets you take charge of the relationship.
In other words, you are not locked into an extended agreement if you aren't happy with our services.
We Want You to Be Happy With Our Work
At Own It Detroit, we don't require our clients to sign a 12-month contract. Although we believe you will love our services so much that you'll want to stay for that duration and longer, we know that life happens, and sometimes things do not work out.
Our non-binding agreement does not have a termination clause. This means you won't be penalized if you decide to terminate your agreement for any reason. Additionally, there are no termination fees if you decide to stop working with our team of seasoned property management professionals.
This gives you complete freedom and control over the agreement and your rental properties. You can rest easy, knowing that if you don't feel you're receiving 100% satisfactory services at any time, you are free to go.
The Own It Detroit mission is to make sure investors obtain value for the services they receive from our team. To that end, we work hard to achieve 100% satisfaction with our clients. If you are not getting the value you expected from our property management services, you can walk out the door without consequences.
Why An Own It Detroit Property Management Agreement is Best For Business
As we've mentioned, we operate a little differently than more property management companies that require investment property owners to sign an extensive and binding contract that can last anywhere from 12 months or longer. This can put you in a bind if something happens and you need to get out of the contract.
With these types of agreements, property owners often have to pay a termination fee. In addition, being in a long contract means you can't check out the Detroit rental property management company to see how they perform before committing to a binding agreement.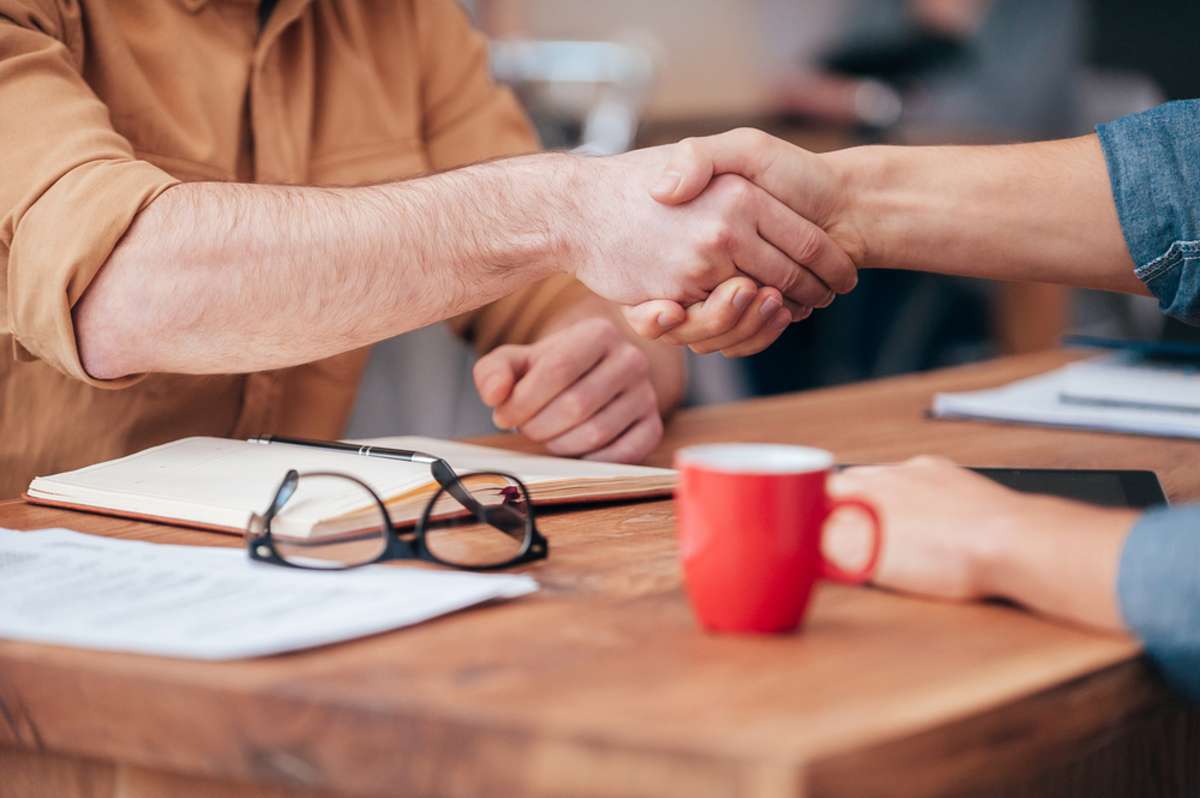 We believe it's important for property owners to feel confident in a good relationship with a property manager before they are "married to them" through any contract. No one wants to be stuck with a property management company if they are not getting the level of service they expect to reach their ROI goals.
Own It Detroit will work hard for you every month. Our goal is to ensure you meet your business goals. Often, companies that already have you locked into a 12-month agreement won't be as focused on your best interests.
Learn More About Our Property Manager Fees and Services!
With a non-binding property management agreement and Own It Detroit, you can maintain a healthy relationship with our team and ensure we meet your expectations. You won't feel the pressure other companies may put on you with their contractual agreements or deal with a strained relationship that can develop with a binding contract and termination fees.
Learn more about how we can help you meet your goals and our property manager fees! Reach out to our team soon.
Get insights into what you need from a property manager when downloading our free resource, the "Guide to Finding the Best Property Management Company in Detroit."