As the owner of rental property investments, you never know when something will go wrong in one of your properties. When maintenance issues occur in the home, your tenant will want things repaired right away. This is normal, but it may not be convenient (or necessary) for you to arrive quickly to fix an issue that isn't an emergency.
However, if the pipes burst when the temperatures are below freezing, and it's two o'clock in the morning, someone has to respond. You won't feel like dragging yourself out to make the repair, but an emergency maintenance issue can't wait until someone is in the office on Monday or for the temperatures to rise.
Finding contractors late at night or on short notice can be challenging (and costly). However, when you have a rental property maintenance company working for you, your maintenance hours are never an issue! Keep reading to learn why your ideal maintenance hours must be 24/7 (even when your office hours aren't).
How Important is Excellent Property Maintenance?
A tenant's rental is their home. Even though you own the property, they consider it their residence. They want to live comfortably, free of maintenance problems and repairs.
Having consistent and thorough maintenance for all properties is essential for several reasons.
Avoid Losing Tenants
If tenants do not feel their maintenance needs are being taken care of on time, they will become frustrated. This could lead to them refusing to renew their lease. Without keeping rental properties in excellent condition, you lose a tenant and the steady income from their rent.
Reduce Repeated Complaints
When you don't have a good property maintenance program in place, you can expect to receive more complaints from your tenants about ongoing issues. Repeated phone calls or emails interrupt the day and can be a headache for you. Plus, without good maintenance practices to respond to requests promptly, your renters might begin to complain about other things until they're able to move out.
Keep Problems From Getting Worse
When there are maintenance issues and they aren't fixed right away, the problems can potentially get worse. Whether there is an issue with an appliance or some other item in the home, neglecting it can lead to a more significant (and costlier) issue.
However, a minor problem could be corrected quickly and resolved with fewer expenses. When you work with a Detroit rental property management company, you never have to worry about delayed responses. The right property managers respond to emergencies right away. They also handle non-emergency issues promptly to keep tenants happy and properties in excellent condition—day or night.
Get Better Reviews
Your tenants may be unhappy if you have poor maintenance management. Consequently, they may tell other people negative things about your properties or leave bad reviews. Any negative reviews can have an impact on your ability to find new tenants or keep property owner clients for your business.
Understanding Rental Property Maintenance Emergencies
A rental property maintenance emergency can involve a range of issues, but what really is an "emergency" vs. a "non-emergency?"
Emergency issues might include:
The furnace or air conditioner is not functioning when outdoor temperatures are too hot (or cold).

The water pipes have a leak.

A major appliance is not working.

A broken door or window that doesn't close or lock.

A roof leak.
Many of these issues can cause further damage and cost to the property owner if they are not resolved immediately. Also, it could cause the tenant distress or put them in unsafe conditions, depending on the situation. To keep your property in good condition and maintain a positive relationship with tenants, you should immediately take care of the problems.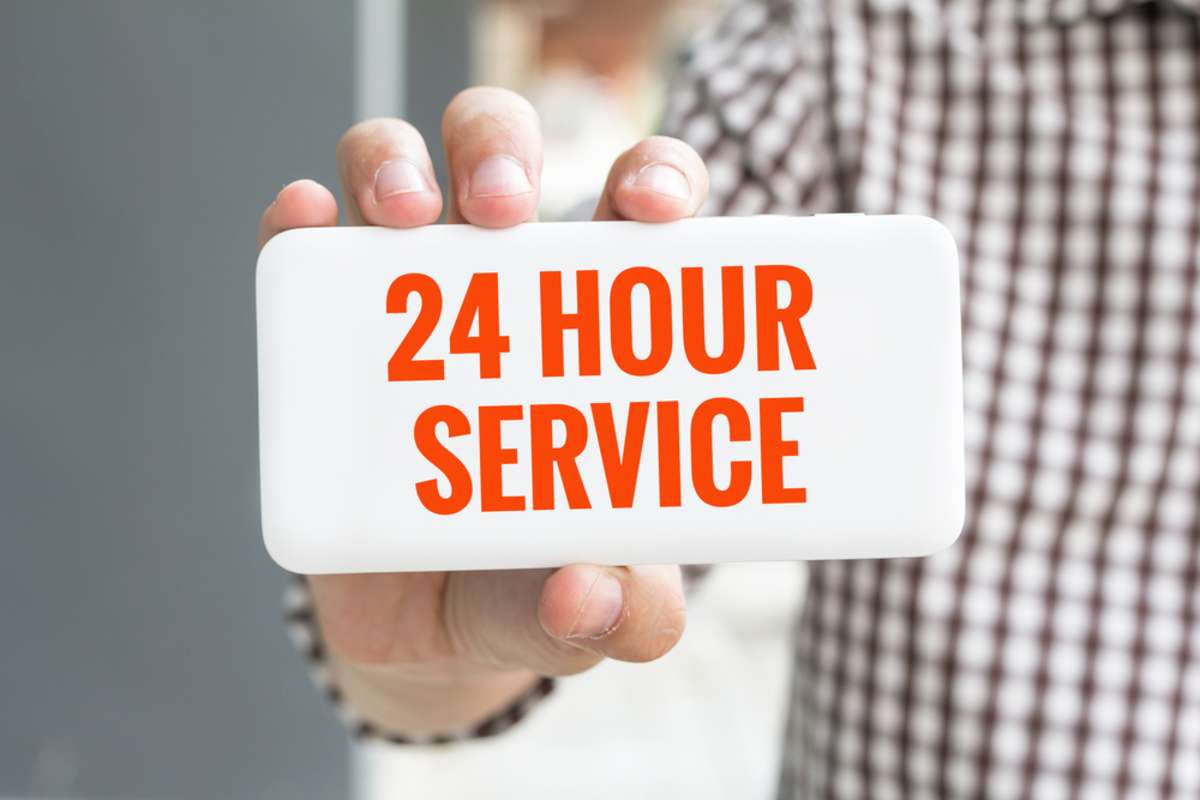 What Does a Rental Property Maintenance Company Do?
When you hire the Detroit rental property management, Own It Detroit, we take care of all your property maintenance needs. This includes emergency issues and minor problems. No matter the maintenance issues, you can count on a capable and qualified team to resolve the problems.
If you're wondering what time we handle maintenance requests or our maintenance hours, you can put your mind at ease. Whether it's early in the afternoon, early in the morning, or in the middle of the night, Own It Detroit will take care of your tenants and properties if a maintenance emergency happens.
Own It Detroit has an experienced team that will tackle the problem, whether big or small, as soon as it comes in. We provide quality service to tenants every day of the year, 24 hours a day. You can even count on our maintenance services during holidays.
Partner With a Detroit Rental Property Management Company for Excellent Maintenance!
Get in touch with Own It Detroit and start the process of working with a property management team with expert maintenance services. You'll have peace of mind knowing that your tenants are well taken care of, and your property is maintained! Our seasoned experts take over all rental property issues right away, so you can focus on building your investment portfolio. Connect with our team today for more information.
Download our free guide to learn more about what the best property managers offer in Detroit!