When winter beckons, many people busy themselves with festival preparations. As a rental property owner, the massive drop of temperatures requires you to adequately prepare. You must ensure that your investment is in the right form to withstand the cold weather conditions.
Many rental property owners are concerned with winter checks-in. This is because the season is often associated with high maintenance costs and having to deal with a wide variety of issues. The good news is, you don't have to be stressed whenever winter approaches because you can winterize your rental property.
If you're wondering how you can prepare your rental property for winter, we have prepared the following winter home maintenance checklist.
· Clean Your Gutters
This is one of the most important implementations when preparing for winter. If you fail to clean your gutters, an overflow of snow and rainwater can damage the walls behind your property's gutters. Ultimately, damaging your foundation. This is a simple yet effective way that will help you avoid the stress associated with having to spend on costly repairs that could have been easily avoided.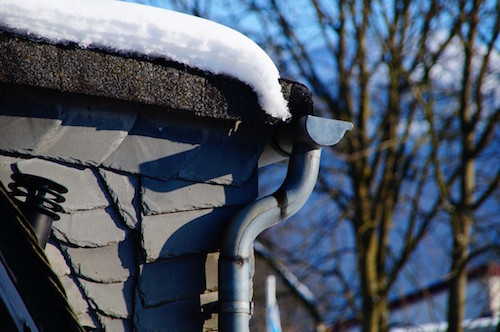 · Have Your HVAC Systems Inspected
When HVAC units are in perfect condition, there is an improvement of air quality within your property. On top of that, there is a decrease in maintenance issues in the course of the winter season.
A great winter home maintenance tip is, ensuring that your heating and air-conditioning systems are thoroughly inspected in all your rental units. You want to make sure they are working as they should. Make arrangements to have your air filters replaced because they play a vital role in boosting the efficiency of your HVAC unit. Subsequently, it also lowers your utility bill. Replacing air filters also helps to extend the lifespan of your HVAC systems.
· Check for Cracks
You need to thoroughly inspect your rental property especially the edges of windows and doors as well as the exterior walls to see whether there are any cracks. Cracks facilitate the loss of heat which is not good for your energy bills. A short walk-around your property will enable you to inspect for visible cracks. Some of the quick fixes for cracks include caulking or better still, replacing the entire trim or damaged part.
· Adjust Your Ceiling Fans
One simple but very effective way of getting your rental home ready for winter is reversing the direction of ceiling fan blades. When the blades rotate in the opposite direction, the fan will warm the air; as hot air tends to stay lower and cold air rises. Fortunately, most fans come with a root switch that makes it easy for you to change the spinning direction. Believe it or not, this simple measure will help to reduce winter heating costs by about 15%.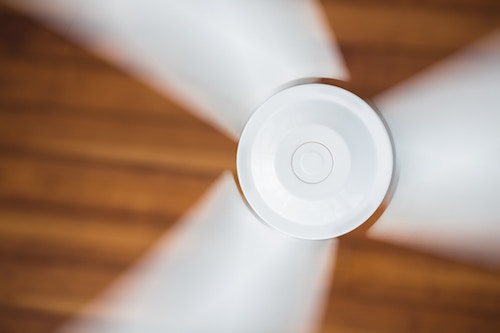 · Boost Your Insulation
Even though areas such as your attic might have insulation, it might not be sufficient at this time. Mainly because most of the insulation put in at the time of construction is minimal in order to meet the building code requirements.
Before winter comes, there are areas in your house that can benefit from increased insulation. They include elbow walls which without insulation can allow cold air to permeate inside. Basement ceilings are also often left uninsulated which creates a pathway for cold air to get in through the ceiling and the floor.
· Carry Out Roof Inspection
Before the winter season, it is advisable to examine both your roof and chimney to check whether there are any cracks or damages that need to be fixed. Remember, cracked shingles can easily become loose in the event of a storm. When inspecting the roof, check to see whether there are any blocked gutters or downspouts and clear any accumulation of dirt or debris. You can call in a professional roofing contractor to inspect your roofing and perform any repairs if needed.
· Examine Your Property for Weak Branches
Check to see whether there are any weak trees or branches that need to be attended to. Failure to do this exposes your rental property to damage or even the possibility of injuring your tenants. There is a chance of strong winds or an accumulation of snow that can compromise the stability of trees and branches.
· Invest in a Programmable Thermostat
A programmable thermostat is a significant investment since it costs double the amount of a regular thermostat. However, in the long run, having it installed will help decrease your energy bill. That is always a result we want since we all want to pay less for utility bills.
· Keep a Close Eye on Your Pipes
A great winter tip is to properly maintain your pipes. All outdoor pipes including sprinkler and fountain systems should be completely drained. This ensures remnants of water do not freeze inside the pipes when the temperatures go down.
Winterizing exterior pipes and plumbing systems is a fundamental exercise because if left unattended, frozen water can trigger pipe bursts. This will not only disrupt key services but is also a hassle to repair. One great winter maintenance tip is to keep your pipes in good shape is to cover them with an inexpensive foam pipe insulation.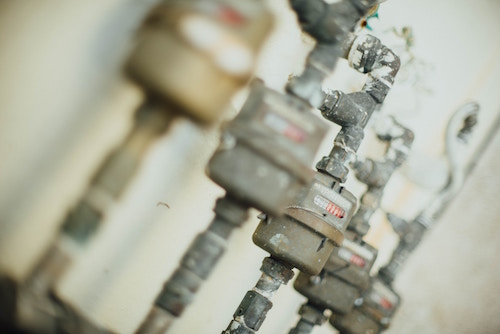 · Invest in Door Barriers
During winter, you'd want every part of your property's interior to remain warm. So, all efforts have to be put in place to guarantee cold air remains outside. While putting towels or blankets at the bottom of all exterior doors will help to keep the cold air outside, it can be cumbersome. Door barriers make it easier for you to secure your doors and better still, help you to substantially lower your heating costs.
· Brace Yourself for Snow and Ice Removal
As part of the preparations for winter, you need to get in touch with a snow and ice removal company to be on standby during the winter season. If you already have a service provider, it's time to check whether your contract is still valid. Otherwise, you need to renew it as soon as possible.
If your rental property staff is in charge of snow and ice removal, make sure they have all the necessary tools and supplies: shovels and functioning snow blowers. Don't wait until the bad weather sets in; early preparation is ideal.
· Clean Your Chimneys
If your rental property has wood-burning fireplaces, always bring in a professional to come and thoroughly clean the chimney. In addition, they can inspect the chimney for any signs of obstruction or damage.
· Test Your Property Alarms and Detectors
Just before the winter season sets in is an excellent time to carry out maintenance on your smoke alarms as well as carbon monoxide detectors. Simple maintenance measures such as replacing batteries are ideal.
The above is simple but handy tips that will help you to get your rental property ready for winter.