Belleville, MI Real Estate Investing Services
Belleville,MI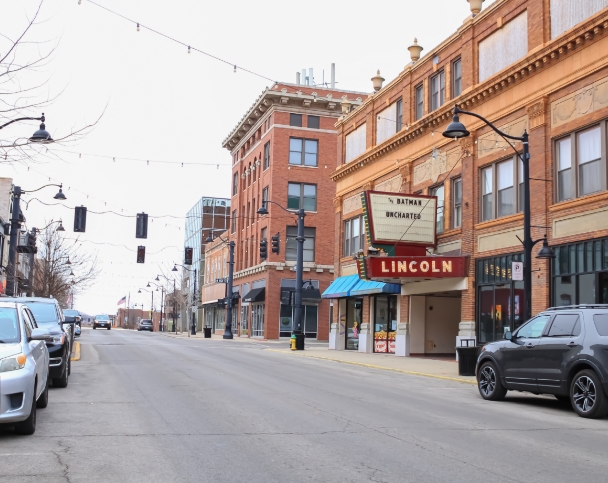 When real estate investors choose Belleville, IL, they know that the best success comes from more than merely buying residential rental properties and collecting the rent.
Investors select this area to build significant portfolios and tremendous cash flow. However, to do that, they need to partner with elite Belleville full-service real estate investing professionals.
You don't have to live nearby to benefit from the cash flow possibilities in this community. We handle everything for you, and our extensive local experience helps ensure that your rental properties meet the needs of local renters.
Here's how Own It Detroit supports investors looking for massive success and long-term wealth when investing in the Belleville area!
What We Love About Belleville, MI
There's a lot to love about this community!
The Detroit suburb of Belleville is an ideal location to expand your real estate portfolio. It's a dense suburb with plenty of parks, friendly neighbors, and easy access to downtown Detroit and the airport.

Located just a few minutes southwest of Detroit and close to Ann Arbor (and the University of Michigan), this suburb has a small yet diverse population that enjoys the many parks with lakefront beach areas and excellent schools in the area.
However, an excellent community and location aren't guarantees of an excellent real estate investment opportunity. Investors need the best local one-stop shop to find the right properties, offer brokerage services, rehab investments for the most profit, deliver property management services, and build money-making portfolios.
If you're not local to the area, you need the best property management experts serving Belleville, MI, to:
Keep an eye on rentals

Help you find new properties

Manage renters
Don't leave your real estate profits to chance. You need the best local experts for success!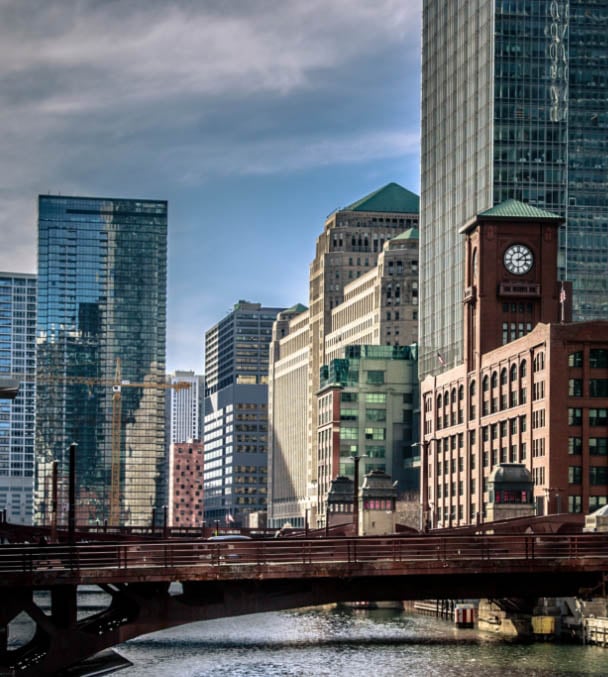 You Need the Right Strategies to Grow
Buying up houses will give you more houses—but that's not necessarily the best strategy for income and wealth growth. Having too many of the wrong investment properties will work against you. Even if your portfolio has only a few poorly-performing rentals or you lose money on just a couple of fix-and-flips, that could be enough to lose the significant income that derails your financial goals.
Success in real estate investing requires the right strategies (with the right properties). When you have the best full-service real estate investing partner and property management companies serving Belleville, MI, we bring the best strategies to you!
A Partner Works Toward Your Goals
We don't build the portfolios we want. We help investors build portfolios that help them reach their goals. What do you want? Our team makes it happen with the right strategies for growth.
Often, success requires a mix of proven strategies and professional guidance. The most profitable portfolios are usually diversified with a combination of property types, long-term rentals, and fix-and-flip opportunities. With different types of properties, investors also need a mix of the best strategies—and that's where our experience and expertise in the Belleville, MI, real estate market become a huge asset for investors.
We support your portfolio growth by:
Helping you find the right new property solutions:
Whether it's working with a wholesaling opportunity, new construction homes, or buying and rehabbing existing condos or townhomes, our team helps you connect with trustworthy resources to boost your success.
Providing

turnkey solutions

:
A ready-to-rent turnkey property starts adding income to your portfolio right away. We buy properties with excellent potential, rehab them with renters in mind, then provide ongoing property management for investors and renters.
Keeping an eye on potential
fix-and-flip opportunities:
Investors can find significant success with fix-and-flip properties, but they have to act fast. We watch for properties that are a good fit for your portfolio—often before they hit the market—and coordinate the right renovations to generate a profit for you from the property's sale.
Investors never know when the next excellent investment opportunity will come along to boost their portfolios. With our team working toward your goals, you'll never miss an opportunity to make more money from the best real estate Belleville, MI, offers.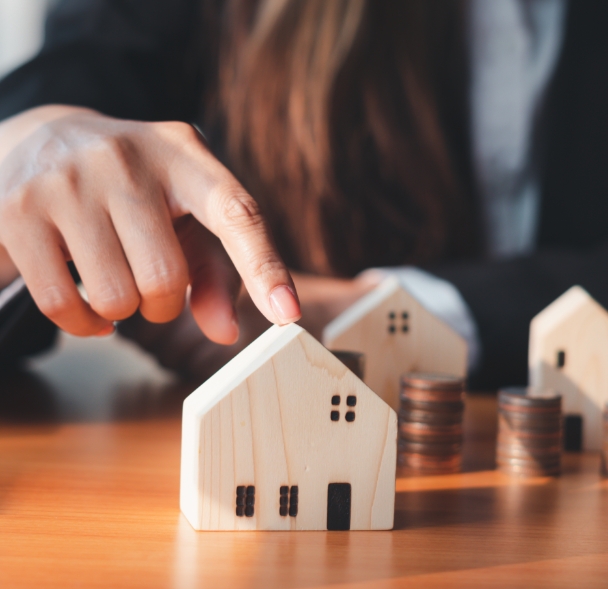 You Need the Right Properties for Your Portfolio
We mentioned that multiple randomly-selected properties aren't the best way to build long-term wealth through real estate.
So, how do we help investors find the right properties? It requires a pulse on the market and local expertise to know what renters want from long-term homes. We also understand what homebuyers look for in the right fix-and-flip opportunity.
Choosing the right properties for your portfolio requires market research. We look for properties with excellent:
Fix-and-flip profit potential after smart upgrades

Rental property ROI with competitive monthly rental prices

Locations to meet the needs of renters or homeowners in Belleville
Not every property manager or real estate agent can provide the insight of a true full-service real estate Investing partner. When investors want to build massive success and long-term wealth, choosing a partner who can serve you every step of the way with each new property is critical to success!
Belleville, MI, Real Estate Investors Must Rehab Properties Like a Pro
Turnkey properties are ready-to-rent—without the additional time and expense of renovations to get a property rental-ready. With many turnkey solutions, investors buy a property that is already the home of rent-paying residents.
While turnkey solutions through a reliable and knowledgeable partner are among the best ways to grow real estate income quickly, many investors also choose 'traditional' rental property investment solutions: This approach requires researching and buying properties that need repairs and upgrades before they're ready for renters.
However, sometimes the best new property for your portfolio isn't in the best shape when you first see it.
While we use our research and expertise to steer Belleville, MI, investors away from potential money pits, sometimes a property with excellent potential needs significant rehab before it starts adding income to your portfolio.



In other cases, a property might not need as much work as you think—and excessive renovations can put a dent in your income.
Choosing properties with good potential after rehab and knowing when to walk away from a home that will never pay off is easier with the right partner to guide you!
The best real estate investing experts also help you rehab like a pro to minimize costs and downtime while updating properties that deliver what tenants want.
A Real Estate Investing Partner Is Your Guide
Looks can be deceiving when you're anxious to choose a new property. What seems like a good property could be the wrong type of home for renters.
However, a property that needs just the right amount of work could be the ideal opportunity to create a renter-friendly home that generates significant income.
How can investors know how much rehab is not too little, not too much, but 'just right?' Our team is here to help! We guide investors to help them:
Choose smart upgrades that appeal to renters

Avoid expensive updates that will never pay off

Stick to a renovation budget

Keep renters in mind for rental upgrades

Renovate with Belleville homeowners in mind for fix-and-flip investments.
What you want in your personal residence might not be the most profitable property upgrade for a home designed for renters. The right full-service real estate investing team helps investors navigate the 'must-haves' versus the 'don't needs' of investment property rehabbing.
We also connect you with the best contractors and avoid overpriced materials and services to help maintain your budget.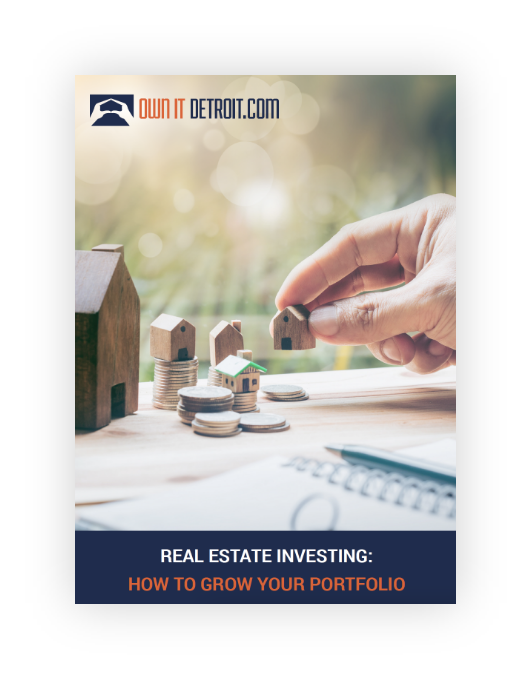 With the right properties and strategies for your portfolio, you make more money!
Learn more in our Free Guide.
Call Us Today and Start Enjoying More Profits
from Your Real Estate Investments
Contact Us
6 Parklane Blvd Suite #300,
Dearborn, MI 48126,USA
+1 313-254-4184
Office Hours
Monday to Friday - 09:00 am - 05:00pm