Updated May 31, 2022.
There is no investment opportunity shortage in the excellent Detroit real estate market—but sometimes, you have to look beyond a renovation to see a rental property's true long-term potential. Smart investors know how to spot Detroit investments that can generate significant cash flow with a little TLC from the rehab process.
The right approach to rehab is a crucial part of investing in Detroit housing markets—especially if your goal is elite portfolio growth in Metro Detroit. A 'shiny,' like-new property can be fun to create—but institutional investors know to look beyond the glitz of too many upgrades when renovating a property.
A fix-and-flip or a buy-and-hold investment property is no longer an 'investment opportunity' if those updates fail to yield serious cash-on-cash returns. Choosing upgrades that appeal to renters while boosting your income requires insight into what renters want in the City of Detroit!
How can investors rehab a property with Detroit renters—and their long-term portfolio goals—in mind? You need experience and insight from a seasoned Detroit property manager.
Choosing a Winner
Even if it's not a 'looker' when you first see it, a rental property's bones must be good enough to support the rehab process. If the only thing that will help a property is a complete teardown, these kinds of Detroit investments might not be a value-add for your portfolio.
Before the rehabbing can begin, choose a Detroit property that:
Is in an excellent location: You can upgrade a property, but you can't relocate it!

Will handle updates well: Rehabbing a property can require significant construction work. The property needs to survive and thrive after the renovations if you expect to recoup costs through rent collections!

Fits your budget: Consider the purchase price and renovation costs. If you can't turn it into a rental that Detroit renters will want while staying within budget, you might lose money on the property—which means losing peace of mind.
A seasoned Detroit property manager can help you find the best investment property in the Detroit market—then guide you through the renovation process. We know if a property is the right fit for your portfolio through our research and insight as residential property management experts.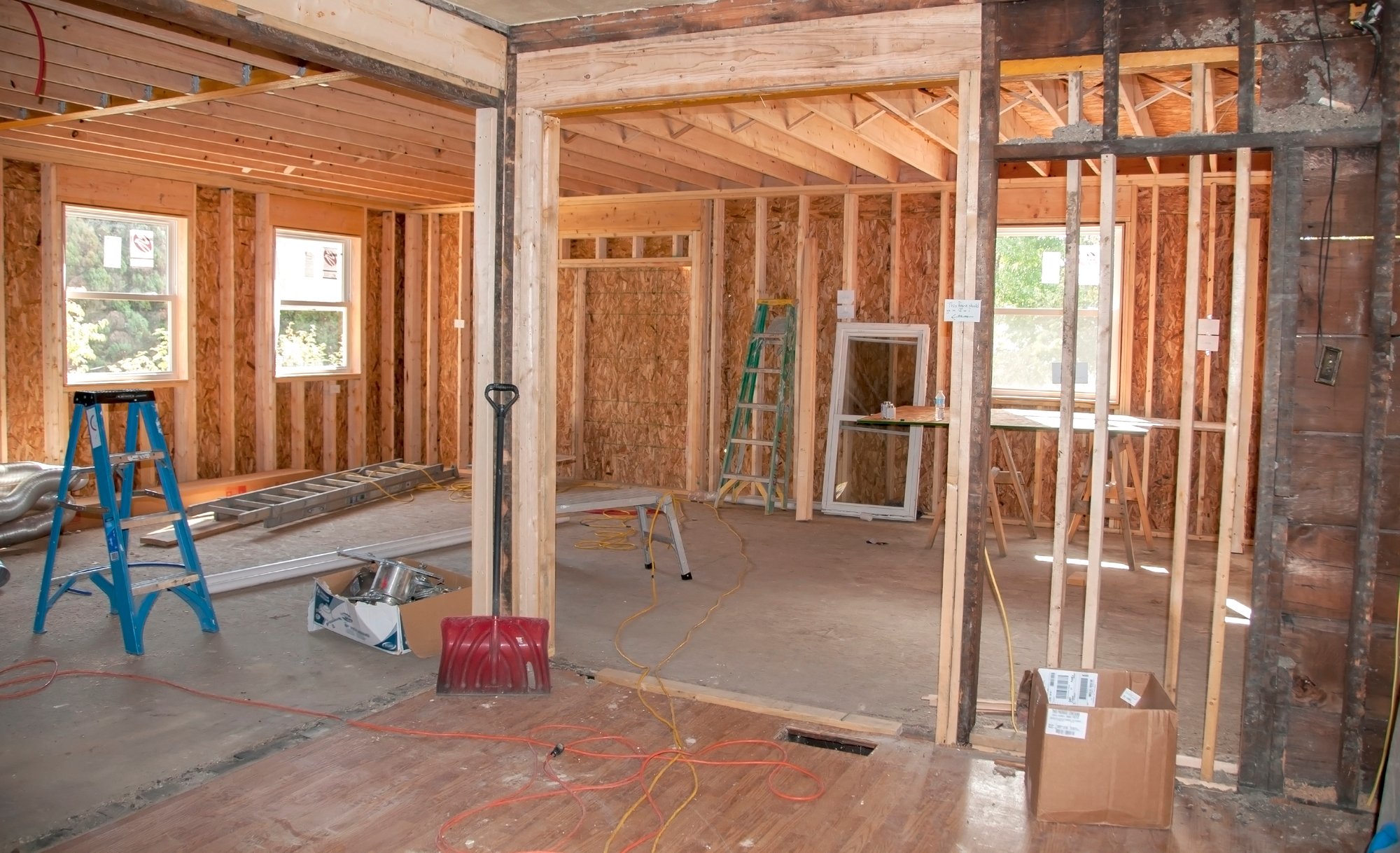 Choose Profitable Upgrades
Rehabbing can require more than simple upgrades to a property. Before you overspend on updates that won't pay off, make sure you know what Detroit renters look for in a rental home—or rely on the expertise of Own It Detroit to run the research and find your next investment!
Renovations That Pay Off
You probably don't need to add a pool or granite countertops when rehabbing a B or C-Class Detroit rental property. Even if you'd love those amenities in your own home, renters don't always want to pay for these kinds of high-end upgrades in a rental home.
Research the amount you'll be able to charge for the monthly rent, then choose renovations that ensure you'll find renters who will pay that rent amount for the quality of your property. Consider updates like:
New appliances

New or recent HVAC systems

Fresh paint (inside and out)

Low-maintenance landscaping

New front doors and windows

New bath and kitchen counters and fixtures.
Consider design, durability, and affordability when choosing countertops, flooring, and other features throughout the home. Remember: your budget must stretch across the demolition, rehab, and cleanup of a property. Don't spend all of your money on expensive rehab options that won't generate the income you need to recover those costs long term.

Choose the Right Contractor
While you do want to save money, the cheapest contractor might not be the right option. Rehabbing an investment property is a time-sensitive and quality-driven operation; it's not 'either-or!' Investors need a trustworthy contractor to deliver the best work, on time, and within budget.
If you run a high-volume rental rehab investment operation, find a contractor to partner with for all of your projects.

Building a relationship with a reliable contractor helps you build your business faster, cut costs, and deliver rental properties that Detroit renters will love!
Don't Rehab Alone
Managing multiple property rehabs, contractors, and purchasing new Detroit investment properties to add to a growing portfolio can be overwhelming without the right help. Successful investors need a trusted partner to provide the right management services to help them find new properties before the competition, then get them ready for the Detroit market.
The longer your property stays stuck in renovations, the more money you lose! Choosing a one-stop-shop helps investors find, renovate, and rent properties faster—with less delay to your income.
Investors choose Detroit investments because it's one of the best real estate markets for available inventory and opportunities to build significant cash flow. Expert investors choose Own It Detroit Property Management to find their next investment opportunity, rehab it with Detroit renters in mind, then get it rented—fast! When you partner with a property manager that does more than your average management company, you can quickly build your portfolio and realize legitimate cash-on-cash returns.
We Have Detroit Renters in Mind
Knowing what renters want requires local experience and the industry expertise to understand what makes residents and investors happy. Own It Detroit offers best-in-class, full-service property management for property owners looking for elite returns from the Detroit real estate market.
We keep our eye on real estate in the City of Detroit to help investors grab available properties first. We also manage rehabs and screen the best renters to make sure you generate significant cash flow from your portfolio.
Are you ready for a superior investing experience? Contact us to talk with the experts at OID!