Should you be investing in Detroit right now? We know 2020 was an interesting year for many people. Real estate across the country experienced a downturn, and unexpected challenges for investors were part of that. However, it's a new year, and with that comes some of the latest insights on investment properties in Detroit!
The Own It Detroit team lives and breathes real estate in this city! We keep our eyes on the market to help real estate investors take advantage of opportunities—even through changes and uncertainty in our rental market. From our long history of managing rental properties tailored specifically to this city, we find that it's never a bad time to be a Detroit investor!
Here's what's currently happening and how our real estate investment specialists can help you build your portfolio here—no matter where you live.
Renting is More Affordable
Detroit residents are struggling to buy homes right now. A lack of credit makes it hard for local residents to buy a home, and many people have been forced into renting because lenders have become more selective during the pandemic.
However, a lack of homeownership creates more opportunities for real estate investors looking to grow in the Detroit market! Our Own It Detroit real estate specialists work with investors to find the best properties, handle the buying process through our brokerage services, then get them rental-ready and making money right away.
The inventory is there, but residents are struggling to qualify for funding and purchase homes. Even though rent prices have increased since 2019, renting is the more affordable option compared to a down payment and monthly mortgage for most local residents. Investors can take advantage of this housing opportunity to provide rental homes for residents needing quality places to live as the pandemic continues.

Single-Family Rentals Are Hot
There's always a place for condos, duplexes, and apartment buildings when you want to build a significant portfolio and tremendous cash flow. A diversified mix of Detroit property types helps investors create stability and maintain long-term success when the market affects one type of property or another.
Single-family rentals are hot in the metro area right now. It's a likely symptom of the pandemic-related need to stay home. Renters are tired of small apartment spaces and community areas. Now, they want space with backyards and basements to enjoy a more comfortable environment while social distancing continues at home.
If you're ready to expand your investment properties in Detroit, let our team help you find the best single-family homes to take advantage of this trend. Not every available detached house is a good idea as an investment. We keep our pulse on the market to help investors find the ideal next additions to their portfolios.
Downtown Investments Boost Detroit's Appeal
The city continues its investment and rehabilitation priorities in and around the downtown area. With many completed projects already boosting the appeal of downtown Detroit—and more projects underway—the city is poised to attract more residents who need quality housing.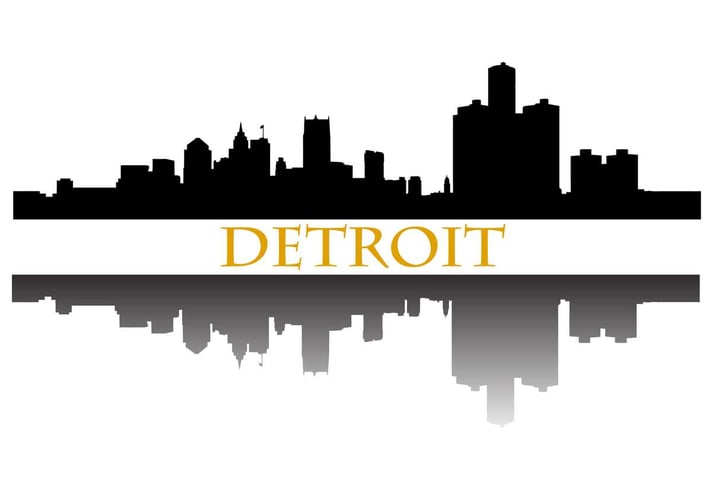 Now is the time to take advantage of local residential real estate. As the city revitalizes, investors need to be ready for the job market's continued improvement and the financial benefits of owning real estate in a thriving city.
New Builds Provide More Options
As part of the city's downtown redevelopment, new residential properties are in development. While single-family rentals are a priority for most renters looking for better pandemic-friendly housing, new builds in the downtown area will include condos, apartments, and mixed-use buildings.
New residential construction offers a ready-made way for investors to make more money in Detroit. The downtown area will become a destination location for many residents. Our real estate investment team can help make sure you don't miss these opportunities!
Prompt Compliance Certification Sets You Apart
If you haven't yet heard about the city's new commitment to compliance enforcement, you will soon enough. While all investment properties in Detroit must comply with city ordinances and the new certification process, the sooner you get your properties registered and approved, the faster you set yourself apart from other rentals that don't comply.
Delaying this process allows the city to shut down your rental properties until you complete the inspection and certification process. We are already helping new and long-time investors make sure their properties follow local ordinances and complete the certification process. If you have a broad portfolio in need of this certification, our experts can help you through it efficiently and cost-effectively to keep your rentals legal and active.
Invest With the Best Detroit Experts
We already know the market! Own It Detroit is here to listen to your goals and help you find the best ways to invest in Detroit—no matter where you live. Our experts find solutions and manage them to profitability to build your long-term wealth.
Don't miss the opportunities for investment properties in Detroit! Contact us to talk with one of our real estate investment specialists and learn how we can support you and your portfolio.