When you're ready to move (or you've already moved, and you're ready to move on from a property), it's frustrating when a Detroit house doesn't sell. Homeowners expect to sell a home sooner rather than later, and sometimes investors need to sell a fix-and-flip property right away—but that's not always the reality.
Maybe the home needs renovations to help it sell, but you don't have the time or cash flow to make it happen.
At other times, the market isn't favorable to a specific property type when it lists for sale.
Full-service real estate investment companies can't control the market, but we can help when a house lingers on the market for longer than it should. Letting the home stay on a hostile market only takes more money out of your pocket—but there is another way to confirm your property is earning income for you during this downtime.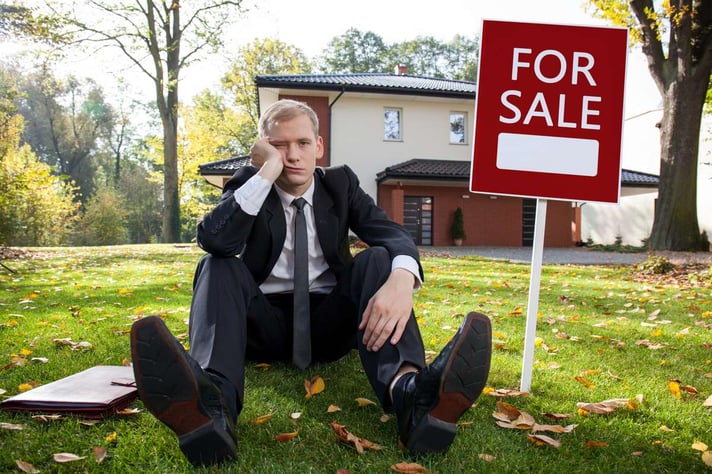 Here's what we recommend when you have real estate for sale in Detroit that just won't sell.
It's Time to Become an Investor
You don't have to quit your day job or go to school to learn how to be a real estate investor. Making real estate investments can be as simple as turning your home over to a fix-and-flip investor or turning it into a rental property.
Fix-and-Flip Could Be the Answer
A fix-and-flip investor takes your property off your hands as-is. If a house needed some updates to make it more appealing to homeowners (or renters), you don't have to worry about it when an investor buys it from you. They're looking for properties they can turn into greater returns, and they typically have the capital to invest.
As a full-service real estate investment company, we work with many investors who are always looking for real estate for sale in Detroit as their next investment opportunity. They work with our team to purchase as-is properties, renovate them with new homeowners and current trends in mind, then we help sell them to eager homeowners.
We can help connect you with the right investor and work through the sale so you walk away with the best price for your home. Once an investor takes ownership, you can move on and leave the stress behind.

A Rental Property Generates Monthly Income
If selling to an investor isn't the best financial decision for you, there's one consistent thing about the real estate market: give it some time, and it changes. Sometimes, timing is everything to get the most out of real estate for sale in Detroit.
When a house doesn't sell now, it can still sell later. However, leaving it on the market indefinitely is a drain on your finances. It's also stressful to keep up with maintenance and other responsibilities for a house you're ready to get rid of.
Taking the property off of the market and turning it into a rental property could be the best financial solution for you.
As a rental property, your home generates monthly income. Instead of losing money on a mortgage payment every month, you have renters paying it for you—plus some profit!
Depending on how long you keep it as a Detroit rental, aspects of the home could also be a beneficial tax deduction for you.
If you aren't excited about the idea of becoming a rental property owner because your house didn't sell, don't worry. A best-in-class property manager can handle everything for you. You can put your home out of mind while we handle everything from renovations to finding the best resident, collecting the rent, and keeping up with rental property maintenance.
Your home generates income rather than stealing it until the market becomes more favorable. When you're ready, we help you transition the house back to the real estate market and get the best price for it!
A Real Estate Expert Helps You Choose the Best Option
You have options when a house doesn't sell quickly enough in Detroit. Your home is in good hands with the Own It Detroit team, and we'll guide you through the best solution that meets your financial goals when selling a property.
Our real estate experts know the local market inside and out.
From our brokerage services to our renovation expertise and property management services, we're a one-stop-shop for investment properties and real estate for sale in Detroit.
When turning one house into a rental property, you never know when it might be the start of a real estate portfolio that helps build your long-term wealth!
Don't Lose Money on a House That Won't Sell
There's no reason to lose money with a Detroit house that won't sell when you need it to go. Our team can help you find the best money-making solution when a property doesn't sell quickly enough.
We never know when the market will affect real estate for sale in Detroit—but the market doesn't have to create a financial burden for you. Contact us to talk with a real estate expert who can help you make the best choice for your house and finances.